Dr Cameron Murray – author of Game of Mates and occasional MB contributor – has estimated that the number of people employed in the superannuation industry, as well as its cost, rivals that of Australia's total armed forces. Dr Murray also claims that superannuation concessions cost the federal budget as much as the Aged Pension system. From The Australian:
Since 2012 the number of jobs in the super sector has climbed steadily from 48,000 to 55,200 in 2018, while the number of permanent defence force personnel has flatlined around 58,000, according to analysis by Dr Cameron Murray, an economist at the University of Sydney.

"Super fees in 2018 were $34bn, compared to $36bn for the total defence force, but that figure includes a 19,000 strong defence bureaucracy and army reservists," he said, adding it was "madness to waste vast economic resources on an unnecessary accounting exercise"…

Dr Murray said the super system had reduced Australia's productivity "by dragging an enormous workforce away from other productive activities, making us less able to support retirees".

Only 33,000 staff work at the Department of Human Services, which administers the age pension along with all national welfare programs, including Medicare, Dr Murray said.

"This comprehensive welfare system costs just $6bn per year to manage — one-sixth the management cost of superannuation," he said.

Dr Murray also questioned the effectiveness of superannuation tax breaks of around $40bn a year in forgone revenue. "This is as much as the total age pension system, implying that if we unwound the superannuation system, the age pension could be doubled, or the qualifying age reduced to double the recipients, at no budgetary cost," he said.
Here's further testimony at The Guardian:
The superannuation system is not a retirement income system. It has none of the insurance functions to share risks and ensure low-income earners are supported in retirement. It is, in fact, a massive drain on economic activity. It siphons money out of the real economy to the financial industry. Instead of people using their wages to buy new goods and services, stimulating economic activity, more than $100bn (6% of GDP) is redirected into asset markets to buy bonds, equities and property from people who already own them — all for a $37bn per year fee.

This is madness. We get our military – the army, navy and airforce – for a lower cost each year.

The whole federal welfare system costs less per year to run, and that includes all types of income and disability support. It is laughable to pay more to run a system that is a part tax break for the wealthy, part drain on economic activity, and zero parts retirement policy…

In terms of raising the rate from 9.5% to 12%, siphoning more money into the hands of the financial sector is always going to be bad news for the economy. You can see this in the corrupting influence super has had on the Labor party, which now lobbies to have its members' wages given to the world's most expensive fund managers rather to their members…

Unwind the system and give people their money back.
Nobody can deny that Australia's superannuation industry is a bloated parasite.
The Murray Financial System Inquiry found that despite the huge explosion of superannuation balances since the superannuation guarantee (compulsory super) was introduced in 1993, average fees and expenses have barely changed and are way above the OECD average: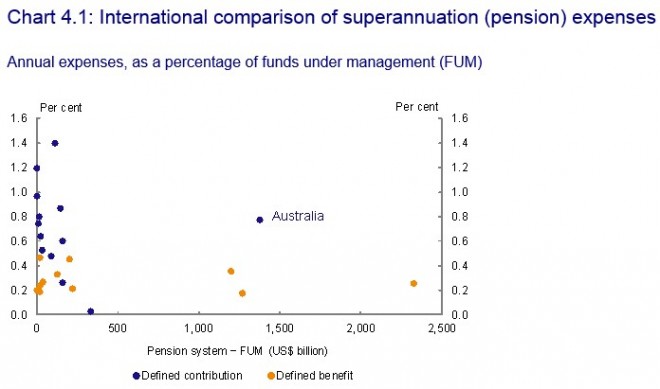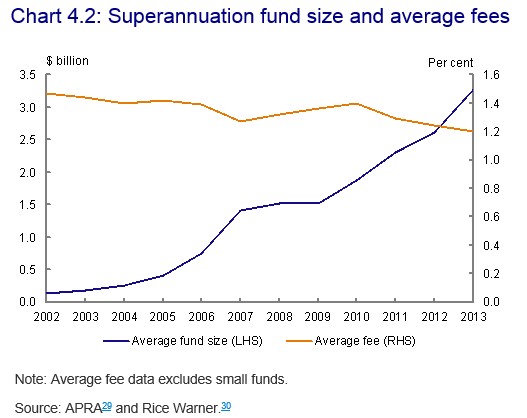 Whereas the Grattan Institute found that the superannuation system has actually become less efficient as it has grown:
A larger system of larger funds should have incurred lower costs and charge lower fees, because big funds have lower costs…

Australian funds charge fees that are three times the median OECD rate, on average… Many countries have superannuation pools much smaller than Australia's, yet their funds charge customers much less.
Meanwhile, the Henry Tax Review found that compulsory superannuation concessions costs taxpayers more than it saves in Aged Pension costs:
"An increase in the superannuation guarantee would … have a net cost to government revenue even over the long term (that is, the loss of income tax revenue would not be replaced fully by an increase in superannuation tax collections or a reduction in Age Pension costs)."
As did the Grattan Institute:
…both the short and long term, superannuation tax breaks cost the budget more than they save in pension payments:
Given these short comings, there is absolutely no sense in raising the superannuation guarantee from 9.5% to 12%. All this would do is rob workers of much-needed disposable income, worsen the long-term sustainability of the federal budget, and worsen inequality.
About the only winners would be Australia's bloated superannuation industry, which would get to 'clip the ticket' on more funds under management and earn fatter fees.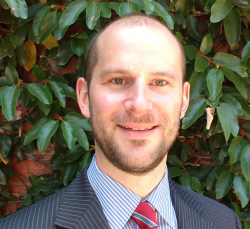 Latest posts by Leith van Onselen
(see all)