The Morrison Government recently all-but destroyed its relationship with the female half of the electorate by mistaking a sexual assault crisis for a culture war. Now it is seeking to move on from that in a great hurry and push the agenda back to its safest territory: national security.
The new Defence Minister, Peter Dutton, who has the job directly as a result of Rapegate, is on the march, literally:
In a policy shift, Dutton will speak out against all Chinese aggression.
Dutton claims, rightly, to have strong support from Australians.
Australia is already under attack in the cyber realm.
Andrew Robb's Darwin Port treason is to be reviewed (and likely force divested).
What better way to illustrate to the women of Australia the worth of a pack of insensitive rape protecting f'wits than to stand up against the regional bully?
To wit, the Prime Minister for Women:
Foreign Minister Marise Payne attacked Chian debt diplomacy.
On her way to the G7.
She joined US Secretary of State Anthony Blinken in these warnings.
And soft, cardigan-wearing Labor is falling straight into the trap. Led, as usual, by its band of China greybeards:
Kevin Rudd said it all "served zero security purposes".
Morrison is "addicted to the drug" of standing up to China for domestic political purposes.
Shadow defence minister Brendan O'Conner whined it was all "unhelpful".
Of course, it's all about local politics. But it IS still in the national interest. The sooner we diversify away from the CCP, the sooner we bulwark our future against its occupation of Australia. Expect Chinese tourists and students to stay gone which will lower the dollar and help shift exports elsewhere.
Thank the women of Australia. The sudden increase in scope and speed of the Morrison Government's divorce from China is for them.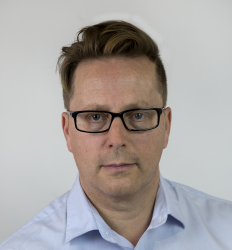 Latest posts by David Llewellyn-Smith
(see all)