Recent Morrison Government warmongering took a breather yesterday after the CCP struck back by suspending the China-Australia Strategic Economic Dialogue. Frankly, the dialogue has been dead for four years anyway so this rather suggests that Beijing has run out of levers to pull.
Ahead, Australia will likely cancel Andrew Robb's treasonous Darwin port deal as well. Bravo to that too. How will China respond?
The truth is, Chinese leverage over Australia was always exaggerated. As we've pointed out from the outset, commodities are fungible and if China doesn't want 'em then somebody else will.
But it does have four more levers to pull.
The first two are tourists and students which I expect will be canned in due course. That's not a big deal now but will weigh on the economic recovery when borders reopen. That said, if it does have a macroeconomic impact then the Australian dollar will fall and we'll replace those from other nations too.
The third lever is LNG. China could stop buying Australian LNG in part. In 2019/20 it bought 29.3mt, far above its contracted volumes which are around 19mt. There's plenty of gas around to knock off that 10mt. Not that it would hurt much. Like other commodities, it would just go elsewhere.
Finally, if it gets really pissed, contrary to popular belief, China could smash iron ore it if wanted to. Australia sends 80% of its iron ore output to China and there is obviously no other customer that can absorb that.
This gives the Chinese power if they want to use it. All they need to do is issue a decree that will only buy it at a fixed price. Say $120 per tonne for six months.
Iron ore producers would crash on the market, sending panic through management. Moreover, they'd have to immediately form a cartel with the Australian Government or be wedged by competition with one another to deliver at the fixed price. The Australian Government couldn't do much beyond whinging at the WTO.
My guess is the miner would accept and sell their dirt to everyone else first, at $121, and what's left will be sent to China. That might result in a small reduction in its imports. A trade that might be worth making.
It would be pretty self-defeating long term, drawing attention to China's strategic weakness in its own commodity supply chains. But it would certainly smash Australia, which China might view as worth the price if it wants to punish an example of a runaway warmonger.
Especially with an election in the offing and a more CCP-sympathetic opposition in the wings.
But, there is another outcome that is worth considering, which is the opposite. May is a very seasonally soft month for iron ore prices but so far the price has ripped higher alongside deteriorating political relations.
One way to address rising sovereign risk is to run higher inventories, to hoard stock as it were.
If so, the geopolitical premium in iron ore is expanding before our very eyes and higher for longer becomes a stronger possibility.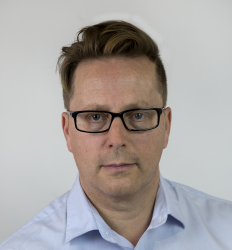 Latest posts by David Llewellyn-Smith
(see all)