It's not very well thought-through. It's largely for domestic political consumption. And only accidentally in the national interest. But I'm loving the Australian sabre-rattling over Taiwan triggered by a desperate and dateless Morrison Government.
After a few weeks of warmongering by top defence brass, the AFR joins in today with an interview with Taiwan's foreign minister, a bloke you will never have heard of because until today he was utterly toxic to a China-centric, self-censoring media:
Taiwanese Foreign Minister Joseph Wu says China is preparing for a "final assault" on his island.
He praised Morrison warmongering fulsomely.
But no invasion is imminent!
We share the value of freedom, he said.
Resonances with a "final solution" for Taiwan is a nice touch. But this isn't news except to the extent that it has appeared at all. That tells you the AFR is now fully on board with both Morrison China warmongering and the defence of Taiwan. Indeed, it followed up with an editorial that declared it outright:
Australia has now signalled that its collective pushback to manage China includes drawing the line at the defence of Taiwan.
Oorah! Oorah! One might ask, then, why are we shipping iron ore over there to build the very weapons that will kill our brave young men?
It's great stuff to the extent that it will undoubtedly further accelerate our China decoupling as Beijing inevitably pushes back, even if it achieves it accidentally!
While the tip of the anti-China spear Downunder thrusts itself manfully forward in the mirror, it is ironic to watch the grown-ups of global affairs hose off war and prepare for a different kind of conflict. The Biden administration's key Indo-Pacific advisor, Kurt Campbell, had a very different message at the FT:
The US sees the maintenance of present conditions as paramount.
Any war would scale catastrophically.
"I believe that there are some significant downsides to the kind of what is called strategic clarity that you lay out," he said. Meaning straight up that the US will not provide Taiwan with a security guarantee.
Weapons will be forthcoming but "strategic ambiguity" will remain.
Diplomacy and defence innovation were the keys to containing China in Taiwan.
Beijing and Washington need to keep talking.
In short, this is to be a cold war not hot. I sincerely doubt that even if Bejing is mad enough to invade Taiwan eventually that the US will fight the war (barring a severe accident and maybe not even then). It will use the war to contain China economically. And, given such a conflict is only likely in the event that the Chinese economy is already failing, that would spell the immediate end to any putative illiberal Chinese empire, at a brick wall.
The contours of the real war are taking shape in Europe:
The European investment deal with China is now officially on ice as Europe bridles over Chinese genocides and sanctions.
More rules to prevent Chinese SOE's conducting takeovers came down in the EU parliament.
Semi-conductor production is being boosted to a strategic priority.
Then we got the G7 hammering China as well for genocide, unfair trade, Taiwan and cyber attacks.
Suddenly, the entire free world sounds an awful lot like Donald Trump. It goes to show what a flawed genius he was. First for entirely changing the China narrative but then by entirely cocking it up by pissing off the alliance network. The Biden administration has grabbed the Trump baton and is doing a much better job with it.
Anyways, back home, the Morrison Government wants a khaki election to give itself a chance, after fatally upsetting the female half of the electorate. Its methods are crude and only accidentally in the Australian national interest as China will push us further away economically in response.
But the real war over Taiwan is most likely not going to be fought with weapons in the hands of great, or even pumped-up, little powers.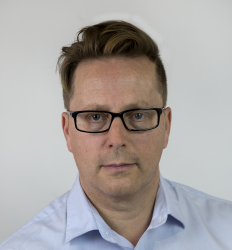 Latest posts by Houses and Holes
(see all)