Societe Generale with the note:
The economic recovery in China continued in April but remained uneven. Growth in the industrial sector softened albeit at a still healthy pace, while services failed to strengthen further despite the containment of COVID-19. On the demand side, manufacturing and property investment quickened, but infrastructure investment slowed, probably due to policy normalisation and debt de-risking. Retail sales also decelerated again. Thankfully, external demand remained robust, supported by the re-opening of demand from key developed markets and benefiting from supply bottlenecks in other emerging economies amid a resurgence of the coronavirus. Consistent with the disappointing consumption recovery, CPI remained tepid, but the surge in PPI, caused by base effects and up stream inflation, spooked the market.

For now, the recovery remains too uneven and fragile for the PBoC to invoke the blunt tool of rate hikes. The lack of a reacceleration of consumption is particularly worrying in light of an almost inevitable moderation in export growth in 2H. Not all hope is lost however, especially since the unemployment rate dropped to the lowest point since 2019. Nevertheless, if domestic demand does not strengthen more notably in the coming months, the increasingly likely scenario is that the PBoC will get no window to hike at all. This is especially the case given that the total social financing data from April showed that China's credit impulse dropped sharply once again–and turned negative.

Industrial activity momentum remains solid

Industrial production growth moderated from 14.1% in March to 9.8% in April, albeit equivalent to an acceleration from 6.2% to 6.8% in 2y CAGR terms.

By subsector, mining moderated from 3.5% to 1.7%; utilities slowed from 5.9% to 5.1%; but manufacturing rebounded from 6.4% to 7.6%.

Encouraging reacceleration in manufacturing capex

Fixed asset investment growth decelerated from 19.3% to 11.0%, albeit equivalent to an acceleration from 4.0% to 5.7% in 2y CAGR terms. The improvement was driven by manufacturing and property, while infrastructure capex softened somewhat.

Manufacturing investment growth rebounded from -0.3% to 3.4%. As we expected, the sharp deceleration there in 1Q proved to be temporary, as it followed a major surge in 4Q20 that was partly caused by corporates accelerating capex ahead of the expiry of a preferential tax policy. The re-acceleration in April was broad-based and mainly driven by electric machinery, computer & electronics and autos. As a result, high value-added manufacturing investment soared from -1.8% to 5.0%.

-Property investment growth also accelerated from 7.8% to 10.2%, likely supported by continued construction of on-going projects. However, housing starts weakened from-2.0% to-5.4%, probably reflecting tightening financing conditions faced by developers. Land sales volume and value contracted by 1.9% and 0.2%, respectively, both improving somewhat from March. Meanwhile, end-demand remained robust, with housing sales volume growth moderating marginally from 8.9% to 8.0%. Housing inflation also remained consistently strong: the mom change in new home prices picked up in April across cities of different tiers, while the mom change in second-hand home prices in tier-1 cities continued to moderate, albeit to a still heady 0.8% in April.

-Infrastructure investment growth eased from 5.4% to 3.5%, consistent with the decline in the construction PMI during the month. The softness was likely driven by policy normalisation and deleveraging measures to contain local government deb trisks. For one, the year-to-date special local government bonds already dropped sharply from RMB1.15tn to RMB230bn. Then under the de-risking pressure, local governments probably became even more cautious about any ramp-up in shadow government lending. For example, Jiangsu province recently issued rules restricting new debt issuance by local government financing vehicles (LGFVs) which are highly leveraged and have poor growth prospects. Meanwhile, a credit guarantee fund will be set up in Henan by companies backed by the local government to address the debt risks of local firms.

Lack of acceleration in consumption

Consumption remained lagging and disappointing. Growth in retail sales eased more than expected from 34.2% to 17.7% in you terms and from 5.8% to 4.1% in 2y-CAGR terms, compared with the c.6% trend growth pre-pandemic. There was not much pent-up demand. Given that inflation picked up last month, real growth in retail sales actually slowed even more. The deceleration was across the board, with goods growth down from 6.2% to 4.4% and catering down from an already meagre 1.7% to 1.5% (in 2y-CAGR terms, the same in the rest of this section). Even online sales cooled from 11.9% to 8.8%. The further breakdown in large retailers' goods sales data suggested that the slowdown was more visible in categories that have been doing well, including cosmetics, daily necessities and cultural products. It seems that products benefiting from the pandemic started to lose momentum, while there was little catch-up among the others. However, automobile demand re-accelerated from 0.1% to 6.6%, driven by strong EV sales. The concern is whether the semiconductor shortage could start to dampen the momentum in the coming months, as more and more automakers have announced production halts. With the prospect of export growth moderation in 2H, the lack of consumption acceleration up until the present time is quite worrying. Not all hope is lost though. The job market is mending quickly, as the unemployment rate declined further from 5.3% in March to 5.1% in April–the lowest points in ce2019. And tourism data from early May showed a further strengthening in the recovery momentum. Tourism revenues increased from 56% of pre-pandemic levels during the Qingming festival to 77% during the Labour Day holiday.

Still super solid trade momentum

China's exports remained sturdy in April with demand supported by the recovery in major advanced economies, including the US and Europe. It appears that the COVID-19 situation in India also to some extent boosted demand for China's exports, as a part o fIndia's orders were diverted to China. Export growth picked up from 30.6% in March to 32.3% in April in USD terms. In 2yCAGR terms, it re-accelerated from 10.4% to 17.1%, above the 1Q21 average of 13.6%.

Credit impulse is falling fast

China's total social financing (TSF) and money data again came in vastly below the market's low expectations in April. TSF was RMB1,850bn in April, over RMB1,200bn less you. New yuan loans slowed significantly and more than expected to RMB1,280bn. Policymakers have reportedly instructed banks to cap the annual increase in loans at or below the 2020 level. As new bank loans in 1Q21 exceeded the level seen in 1Q20, banks logically started to compress new loans starting in April. However, within bank loans, medium-to-long term lending to both corporates (capex) and households (mortgage) remained robust. The former probably reflected the continued revival in manufacturing investment. The latter indicated still strong demand for housing, while the impact of all the property tightening seemed to be showing in the sharp drop in short-term borrowing (consumer credit down to RMB37bn in April), some of which was believed to have gone into housing speculation.

Once again,the implication is mounting downward pressure on China's economic growth and inflationary impulse/spillovers later in the year. Implicitly, as we show in our cross-asset study, a quickly falling credit impulse in China has never been kind to industrial metal prices, among other inflation-sensitive assets. While policymakers are certainly concerned by the surging PPI, we think the blunter tool of policy rate hikes will probably  have to wait. There have been two rate hike cycles since 2008, and each time the PBoC waited until both CPI (headline or core) and PPI showed signs of overheating. An elevated PPI alone was not a sufficient condition. In this cycle, the logic may still hold–the PBoC is unlikely to move until CPI rises close to 3% for headline or 2% for core, which as per our forecast should only occur around year-end. That said, we do not rule out the possibility that the PBoC hikes rates before then, but only if the economic data meaningfully exceed expectations in the coming few months. April data did not help. The increasingly likely scenario however is that the PBoC gets no window to hike at all. By year-end, the economic momentum may have started to weaken, as suggested by the rapidly falling credit impulse now.
In short:
Chinese credit growth is falling fast.
The fiscal drivers of infrastructure investment have collapsed, for now.
Temporary catch-up growth will also end soon.
There are growth offsets in high-end value-added and exports.
This is going exactly as expected. There is a giant construction pig-in-the-python in China's economy and it's going to shit it out soon. Growth will slow sharply and CNY fall with yields.
As this happens, there is NO demand offset of sufficient magnitude in the global economy to support massively inflated commodity prices. As that bubble bursts, all kinds of other supply chain shortages will resolve worldwide as well.
A massive deflationary shock is building in China.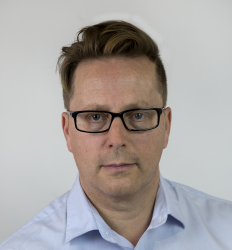 Latest posts by David Llewellyn-Smith
(see all)