With a new Biden administration barely cooling its heals in the White House, and distracted by domestic issues such as COVID, is Russia planning a little test of Biden's strongly anti-Kremlin rhetoric in the near future? The UK Telegraph is musing on it:
Russia is massing as many as 25k heavily armed and mechanised troops on the Ukrainian border.
NATO is mulling Ukrainian membership.
Russian-separatist fighters in eastern Ukraine had held to 2015 peace terms until recently.
Talks have stalled. This could be sabre-rattling to get them moving.
Some thoughts:
Ukraine iron ore exports were 46mt last year which is significant.
During the Crimean conflict in 2014, export volumes were uninterrupted. It is likely the same would be the case this time around. Ukraine's iron ore productive regions are not close to the Russian border: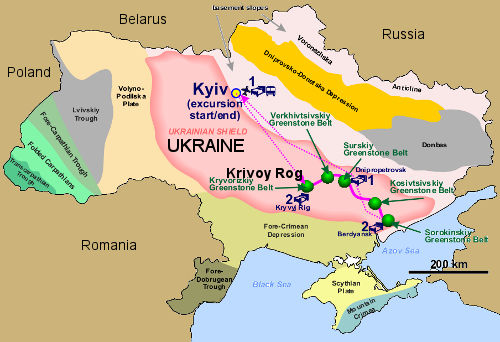 That said, in the event of a conflict, the market would probably bid initially on a risk premium until things calmed down.
In better news, WA's perfect Pilbara storm is heading further off the coast. The latest forecast tracking map is encouraging: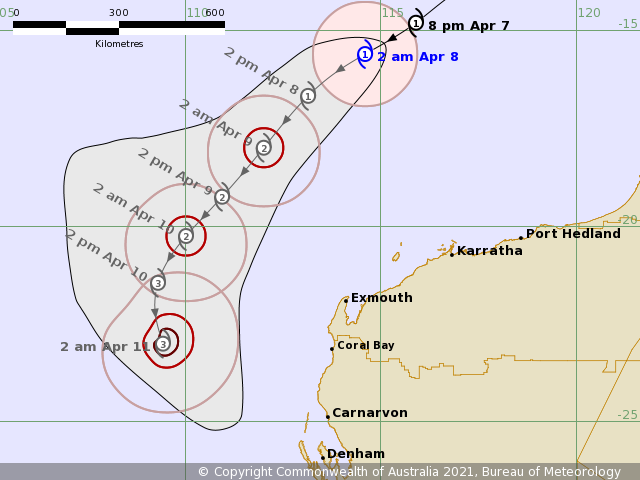 Where does it go from there one wonders?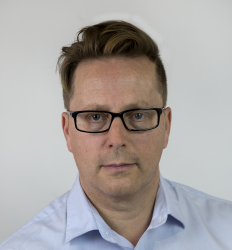 Latest posts by David Llewellyn-Smith
(see all)