At the Boao Forum, Xi Jinping is having a field day:
The world must great global economic integration.
Multilateral institutions must be protected.
No one country should impose rules on any other.
Pretty ironic given China's 14 anti-democractic conditions for trade with Australia. There will many, many more examples as the CCP imposes "Xi Jinping thought" worldwide.
New Zealand is already singing for its supper:
Jacinda Ardern is adamant that her criticism of the Five Eyes pushback against China is kowtowing.
She says criticism of China is best expressed elsewhere.
NZ should be collectively raising issues with other nations of shared values.
But there isn't one, Jacinda.
Germany sounds like it is reading straight from the CCP script:
Multilateralism must be preserved.
Losing it is the world's biggest threat.
Here's why Germany is so weak-kneed:
Since the counter-sanctions over Xinjiang statements, Merkel has been in full retreat.
She is busy defending the mutual investment pact.
Bill Bishop has a much better idea of what's happening here:
Can you construct a new world order using the structure of the existing world order? That increasingly seems to be Xi Jinping's goal, couched amidst calls to "to safeguard the UN-centered international system, preserve the international order underpinned by international law".

Xi's speech today at the Boao Forum for Asia Annual Conference 2021 certainly fits with that theme. Xi and his CCP clearly see massive opportunities from the carnage of the pandemic and the multiple strategic disasters of US domestic and foreign policy to change fundamentally the substance of the world order while keeping the edifice in place. And their odds of succeeding look higher than the foreign policy elite in America and its allies would like to admit.

Is there a "Minsky Moment" concept for geopolitics? It is starting to look like Xi and his team think there is, or are at least willing to gamble on one.
Yes, you can do it. If you let a totalitarian regime occupy the structures of the US liberal empire.
This is why, sadly, multilateralism may have to die to contain the CCP.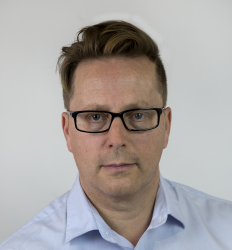 Latest posts by David Llewellyn-Smith
(see all)