As we know, Prime Minister Scott Morrison "doesn't hold the hose, mate". Which is just as well. Because he does hold the syringe and that is not going at all well.
State premiers are banding together to attack the Morrison Government in the National Cabinet this week.
They are demanding accurate rollout data being withheld by the Morrison Government.
The Morrison Government is blaming Europe's block on the AstraZeneca vaccine for the poor rollout.
But, then, why did it choose only one, cheap vaccine to go with? For that matter, why was procurement policy warped around Coalition political connections at AZ? That created the concentration risk that has now come to bear.
Unfortunately, it is not getting any better as Australia now has its first case of AZ-linked thrombosis. The condition is rare but, again, poor procurement policy is to blame, not Europe. For instance, Canada had the sense to contract multiple vaccines to hedge potential problems with any one of them. When AZ problems arose it could suspend its rollout while accelerating alternatives.
Thanks to these blunders, vaccine hesitancy is on the rise. Indeed, some are now asking if Australian herd immunity is possible:
Vaccine hesitancy was 36% in March.
Health authorities are concerned that AZ blundering will prevent it from coming down or may even rise.
The Morrison Government has "underestimated" hesitancy and put all of its eggs in the AZ basket.
It's a moot point at this stage given the Australian rollout is tracking Bangladesh, having already lost out badly to last week's hot competitor, Albania:
By H2, many of these problems will resolve as other vaccines arrive in Australia. Though we still won't be doing mass vaccinations. Even hapless governments couldn't cock-up the J&J version. It is single-dose, stored easily and the available volumes will be huge.
Oh, that's right, Australia has no J&J deal. Not enough Liberal Party connections.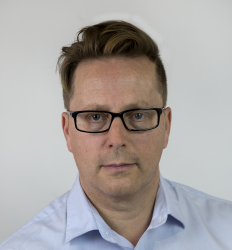 Latest posts by David Llewellyn-Smith
(see all)