It's the one area of national interest policy in which having a personality-disordered PM has paid handsome dividends. Morrison's constant diplomatic blundering and habit of gaslighting every human he comes across has delivered Australia an accelerated Chinese decoupling. And thank dog for it! A few more years of sailing down the path of Gladys Liu's silent invasion and we'd have been lost as Beijing 'bribed and bullied' electorates captured the democracy.
Today we are slammed into reverse gear:
The Morrison government has torn up VIC's Belt and Road agreement on the basis that it compromised foreign policy.
Three other irrelevant agreements were also torn up.
No doubt in some vain attempt to hide the torching of the BRI. Anyway, bravo!
Labor's response was typically mealy-mouthed:
"When they asked the Parliament to pass the Foreign Relations Bill last year, the Morrison government asserted they had sole responsibility for Australia's foreign relations," Senator Wong said.

"It's now time to actually deliver on that by diversifying our trade and economy."

"Under Scott Morrison's watch, Australia is more trade dependent on China than ever. The Morrison government should now engage constructively with states to manage the impacts of these new laws."
Which isn't true. The relationship is based upon the breadth of trade not simple dollars. The breadth has narrowed dramatically as China has cut off all sorts of commodities. That iron ore has offset this temporarily is irrelevant. Once it falls we will see the true impact.
What would be a more stinging critique is to point out that all of the narrowing of the trade relationship has come from the Chinese side, not Australian, usually thanks to the latest Morrison gaffe (for which we can all be most grateful).
The wolf warrior response was swift from CCP media:
Australia has essentially fired a major shot in what could lead up to a potential trade conflict with China and could face serious consequences for its "unreasonable provocation" against China, Chinese experts said on Wednesday after Canberra moved to use what has been viewed as an anti-China law to revoke agreements signed between Victoria state and China on the Belt and Road Initiative (BRI).

By tearing up the agreements, Australia's federal government is not only going over its head to provoke China but also stepping over its state jurisdiction for its own political interests which could be a serious blow to both federal and local economies, observers said.
The rest is the usual blather. More reprisals to come, for certain. Again, excellent! Walking our talk is really upsetting the wolf warriors who prefer the art of bald-faced lying:
Asked what Australia could do to repair ties, Wang said it should respect sovereignty and "refrain from interfering in others' internal affairs," avoid vetoing Chinese investments in Australia and not "obstruct people-to-people exchange programs."
The VIC BRI and people-to-people exchanges are an internal affair. We should shut the Chinese Embassy to make it official.
Finally, PM Morrison is not the only one dropping gaffes. They are coming from the kowtowers as well. Check out Jane Golley:
Professor Jane Golley, the director of ANU's taxpayer-funded Centre on China in the World, told the National Press Club on Wednesday she had read a "convincing" but anonymous paper contradicting media reports of China's widespread mistreatment of Uighurs.

"Just last week I received a scholarly article that debunks much of what you have read in the Western media on this topic, including the figure of one million Uighurs in detention camps, the pervasive use of forced labour, and of calling it genocide," she said, standing along China's deputy ambassador to Australia Wang Xining.

"The authors sent it anonymously because they fear the reaction here in Australia by those who are committed to the dominant narrative, fact or not.

"This tells me that threats to academic freedom are not confined only to China."
So, a story only she has read, from an anonymous source, has debunked a Xinjiang genocide illustrated by countless eyewitness accounts, photographic evidence, myriad investigations and huge dossiers of leaked internal CCP documents.
For all we know, Golley might have just read the long-lost final installment of Lord of Rings. Yet she has the temerity to claim the high moral ground of academic debate? Table your document and be damned, Ms Golley!
The phrase "useful idiot" springs, once again, to mind.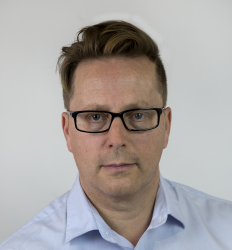 Latest posts by David Llewellyn-Smith
(see all)