With vaccine clotting issues causing delays to rollout worldwide, MB Fund's Chief Strategist David Llewellyn Smith, Head of Investments Damien Klassen, senior analyst Radek Zeleny, Head of Advice Tim Fuller the investment team investigate if this be catalyst for a stock market stumble
Locally, our own federal government is currently under fire for a slow and troubled rollout that has seen it dump its goal of having everyone receive at least one jab by October, and uncertainties have prevented any new deadlines being set.
But vaccination efforts have not been without their own problems, with serious side effects emerging from several of the major vaccines which is turn is hampering widespread delivery and destroying fragile public confidence in getting the jab.
So now the question remains, will these surfacing vaccine issues manage to infect the current elevated confidence in global stock markets, and what steps can be taken to protect investment portfolios?
On the agenda:
Vaccine background
Investment effect of slow vaccine rollout
Investment effect of Sinovac problems
Investment effect of uneven economic growth / emerging market debt
Investment effect on Value vs quality vs growth

---
Take us on your daily commute! Podcasts now available on iTunes and all major Android Podcast Platforms for Nucleus Investment Insights.
—————————————
Tim Fuller is Head of Advice at the MacroBusiness Fund, which is powered by Nucleus Wealth.
The information on this blog contains general information and does not take into account your personal objectives, financial situation or needs. Past performance is not an indication of future performance. Tim Fuller is an authorised representative of Nucleus Wealth Management, a Corporate Authorised Representative of Nucleus Advice Pty Ltd – AFSL 515796.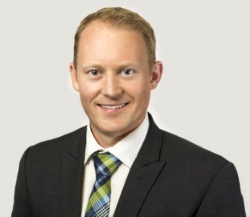 Latest posts by Tim Fuller
(see all)