What is it about poor old West Pilbara iron ore that it rings the bell at the top every cycle? Almost without fail, whenever you hear this story revived, sell iron ore with both hands:
Australian Premium Iron ore (the West Pilbara Iron Ore Project) aims to be exporting in two years.
It will use existing infrastructure or be trucked to port. It's trying to deal with majors now.
It will be operational before Brazil returns or Simandou ramps up.
The more things change the more they remain the same. West Pilbara has already cost many folks many dollars:
Aquila tried and failed to develop it in 2012.
Baosteel stupidly bought it in 2014 and then duped Aurizon into sharing in the write-down as iron ore cratered.
The story was exactly the same back then: 'get in before other developments'.
Forgotten is the cost curve. The ore is low grade, the infrastructure very expensive, and there is absolutely no point in its being built as Brazil revives (now, not in two years) and the African "Pilbara killer" launches. West Pilbara will literally be opened in order to close as the cost curve craters. These days we can include the coming Taiwan war and commodity blockades as risks as well.
That said, reading between the lines, anybody talking about trucking ore to port isn't serious about volumes anyway.
This is as close to a bell ringing at the top of a market as you will ever hear.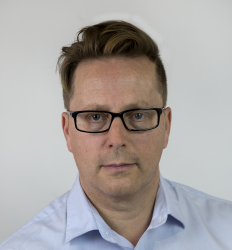 Latest posts by David Llewellyn-Smith
(see all)