The global vaccine rollout is going swimmingly for competent nations. Check out how effective a good vaccine rollout can be in a virus-torn country:
That's with half the population vaccinated but much broader coverage for vulnerable populations. Israel is finished one round and the result is stunning:
How did they do it? First, procurement policy selected the best available vaccines. Second, they had competent rollout strategies.
Meanwhile, Downunder, we have no such luck. The Morrison Government chose the cheapest vaccine with the strongest political connections. Procurement policy was far too narrow creating concentration risk, which has come to bear in high hesitancy rates with yet more suspension of rollouts amid thrombosis probes in Europe of Astra Zeneca.
Indeed, the Australian rollout is so bad that vulnerable populations are now taking matters into their own hands:
Disability workers were supposed to be priority recipients but instead have been forced to chase the jab through GPs.
Disability care has completed just 59% of its planned rollout by the deadline (it was only 190k people).
Communications with the government are poor and missed deliveries rife.
Moreover, there is no accountability, as usual, with critical rollout data missing in action. We don't know the volume of production at CSL, detail on location and sector-specific vaccination, total vaccine availability, the extent of waste, when Novavax will arrive or what the target is for herd immunity. In short, we know bugger all.
Sadly, the "don't ask, don't tell" Morrison Government is busy embarking on a new cover-up instead of fixing its botched rollout:
Nationals deputy leader, David Littleproud, said on Monday that Australia had been "badly let down" by the EU. "The arithmetic is simple on this," he told the Nine Network. "We are 3m [doses] short because of the EU who cut us short."
Except the EU has only blocked 250k doses so far. Yet our rollout is still tracking Bangladesh:
Besides, it is the Morrison Government's silly fault for going all-in on only one politically connected vaccine supplier. Where was the risk management in that? For instance, Canada suspended the AZ vaccine on health concerns but it didn't slow the rollout because it had the sense to diversify procurements from the outset.
With the Morrison Government's vaccine failure growing by the day, how is this going to play then?
Australians could be able to travel to select Asian and Pacific destinations without facing lengthy stints in quarantine by August, as the Morrison government looks to open the border to more countries after establishing a safe travel zone with New Zealand.
I will tell you how: more lockdowns.
The failing vaccine rollout is cart before horse, arse over head, and marketing before policy. In short, it is classic Morrison Government.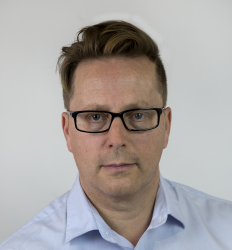 Latest posts by David Llewellyn-Smith
(see all)