The Australian reports that the upcoming federal budget will not include a measure to pause the proposed increase in the superannuation guarantee (SG). It will also not contain measures to allow first-home buyers (FHB) early access to their super, as some Coalition MPs have been calling for, following strong opposition from Prime Minister Scott Morrison:
[Liberal MP Jason] Falinski, one of the biggest advocates for pausing the increase to the superannuation guarantee, said he was "disappointed for Australians".

"Increasing the super guarantee does not do ordinary Australians any good," Mr Falinski told Sky News. "But it's legislated. The Prime Minister's made it clear that legislation will ensure that the increases go forward."
Proceeding with the legislated rise in the SG contravenes the findings of the Australian Treasury's Retirement Income Review, which argued that lifting the SG would:
Worsen the long-term sustainability of the federal budget, since the extra cost of tax concessions arising from the SG increase would more than offset any savings from reduced future Aged Pension outlays;
Increase inequality in Australia, since super concessions overwhelmingly benefit higher income earners; and
Reduce wage growth.
These same concerns were explicitly noted by the Henry Tax Review and the Grattan Institute, both of whom recommended against lifting the SG. They have also been argued ad nauseum on this site.
The main beneficiary from lifting the SG to 12% are the superannuation funds themselves, which would earn fatter fees from having more funds under management. However, their gains will come at the direct expense of both taxpayers and workers.
Thus, proceeding with the SG increase is a big win for the rent-seeking superannuation industry, but a loss for ordinary Australians.
That said, at least the daft proposal to allow FHBs to use their superannuation savings to purchase a home is also off the agenda. Such a move would have been capitalised into higher house prices, making affordability worse at the expense of lower retirement savings.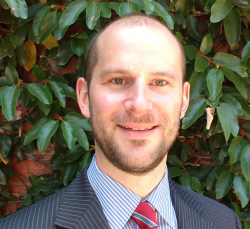 Latest posts by Unconventional Economist
(see all)