CCP mouthpiece, The Global Times, is up to its old tricks again today. This time it threatening an Australian invasion in the event that we interfere over Taiwan:
Australia is geographically far from Taiwan. It serves more as an advanced base in the Asia-Pacific and a supply base for the US. US forces have deployed marines and bombers to its base in Australia. The Australian Defence Force comprises of only around 60,000 permanent personnel, and the number of forces that it could devote to a war effort is even less.

If Australia wants to get involved in the Taiwan question, it will consider whether China will use its forces to strike back at Australia, and if so, whether the US has the ability and will to protect Australia. That is what worries the Australian military most. To its dismay, the US would probably protect itself once a crisis occurs, and the Australian military must weigh up what losses a war would incur to Australia.
More wolf wankery, basically. China doesn't have the military capability to even try. Its armed forces are all directed at its own direct sphere of influence, especially force denial around Taiwan and the South China Sea.
Any armada headed for Australia would be sunk long before it arrived. This is more bluff aimed at wedging ANZUS.
The CCP should stick to more realistic threats. Economic coercion has so far failed but it could certainly intensify it. That still won't work here but it is delivering dividends across the Tasman:
New Zealand is "uncomfortable" with more assertive Five Eyes posture.
New Zealand prefers multilateral approaches.
That is, it prefers grovelling to a genocidal regime. Noice!
It doesn't seem to occur to our "once were warrior" friends that the best, and possibly only, way to protect all of our freedoms is to stick together in the face of CCP threats.
If China were presented with the prospect that it will be booted from the global economy if it invades Taiwan then it won't do it.
Or, if it does, then it will spend the next century having to quell uprisings at home as its economy slowly but surely collapses.
Instead, New Zealand is welcoming CCP domination into its own backyard, for itself and the many small Pacific states that it leads.
It's pathetic. Not least coming from a supposedly "progressive" government.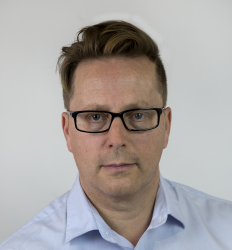 Latest posts by David Llewellyn-Smith
(see all)