Via Bill Bishop's excellent Sinocism:
Australia 'is sick', needs to take medicine: China's Foreign Ministry – Global Times
China is not responsible for the current difficulties facing China-Australia relations. It is the Australian side that torn up the cooperation agreement between China and Australia, sabotaging normal exchanges and cooperation between the two countries, China's Foreign Ministry said on Tuesday…

"Australia is sick, however it is asking others to take medicine, which will not solve the problem at all," Wang said.
2021年4月27日外交部发言人汪文斌主持例行记者会 — 中华人民共和国外交部
香港中评社记者:据报道,澳外交贸易部秘书长孙芳安近日在阿德莱德大学毕业典礼上发表讲话称,澳中关系正经历一系列困难,澳希望与中国建立建设性关系,但中国希望澳在重要国家利益上作出妥协。她强调维护已达成共识的规则对全球安全与繁荣的重要性,称这符合澳利益、中国利益和所有国家的利益。中方对此有何评论?

汪文斌:中方始终认为,一个健康、稳定的中澳关系符合两国人民的根本利益。当前中澳关系面临的严重困难,根源在于澳方粗暴干涉中国内政、损害中国利益、对中国采取贸易歧视性做法而挑起,责任完全不在中方。澳方把中国描绘成"威权国家",但自己却以莫须有的理由率先禁止中国企业参与澳5G网络建设,多次打着"国家安全"的幌子否决中国企业赴澳投资,对中国驻澳媒体记者进行任意搜查。澳方声称中方"破坏规则",但自己却悍然撕毁中澳间的合作协议,肆意破坏两国正常的交流合作。澳方自己得了病,却要让别人吃药,这根本解决不了问题。我们希望澳方客观理性看待中国和中国发展,多做有利于增进两国互信、促进务实合作的事,而不是在错误的道路上越走越远。
Another event that could make the PRC-Australia relationship even more tense is the strange case of an anonymous research paper on Xinjiang.
ANU academic Jane Golley slammed for 'sub-par' China genocide research on Uighurs – Sydney Morning Herald
Professor Jane Golley, who runs the Australian National University's Centre for China, caused a storm among Sino-watchers when she used an address to the National Press Club last week to refer to an anonymous document to say the estimated figure of 1 million Uighur Muslims who have been through re-education camps was probably exaggerated.

The paper, seen by this masthead, also claimed findings of forced sterilisations were in fact "family planning".
Academic's mea culpa Uighur comments – Jane Golley – The Australian
The Australian has asked me to amplify my comments at the Press Club last week about Xinjiang. I am extremely concerned that these comments, which were centred on threats to academic freedom and the need to assess the evidence, may have offended the many Uighurs who I have no doubt are suffering at the hands of an increasingly repressive Chinese government.

I am also concerned that my remarks have been misinterpreted by some as a criticism of the academic literature on the topic. This was not my intent. I was sent the anonymous article that I referred to in my speech via a number of Australian China specialists who share my concern that "China debates" in Australia are being stifled: anyone who speaks out about the mainstream, or "dominant", press narrative is quickly crushed.
Comment: I have read the paper, it is not particularly convincing, to be diplomatic.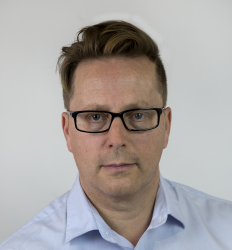 Latest posts by David Llewellyn-Smith
(see all)