Some very important articles today point to the sticky wicket that Australia's huge iron ore trade is now playing on. The first is Richard McGregor from the Lowy Institute:
Chinese leaders have long probed Australian counterparts about what they would do to iron ore supply if it came to war with Taiwan.
Australia lived to regret shipping pig iron to Japan pre-WWII as it came back as bullets.
This is one reason why China wants to develop Simandou.
The second article is from defence:
Chief of the defence force, General Angus Campbell, declared that all countries should work together to avoid a Taiwan conflict.
He revealed Australia is in planning for such a conflict with the US.
"To create a much more complex conflict calculus in the minds of adversaries about what happens when we're not on our own but when we are working together".
The third piece is PM Morrison appearing at the Indian security dialogue, Raisina:
Morrison said autocratic and free states are increasingly polarised.
Australia was reaching out to "like-minded democracies" to fight economic coercion.
He is working to promote the Quad in India.
Bravo. We should being doing exactly this. Hopefully, it will convince the Biden administration to ramp up similar efforts. The way to prevent CCP expansionism is to make it plain to Beijing that any and all aggression towards free states will be met with China being booted out of the global economy. The key is to fold in Europe which is still being a cheese-eating surrender monkey.
But, let consider what happens if that coalition of free states does not develop enough teeth to prevent a Chinese war on Taiwan. In that event, I think the following outcomes are the base case:
The US will NOT directly support Taiwan in any war. It would lose. It has a long history of giving itself maximum wriggle room on this question. It will provide any and all means for Taiwan to defend itself in a proxy war scenario.
Various prognosticators declaring that this will terrify every other Asian capital out of the US alliance network are rubbish. Everybody knows the Taiwan case is a complex civil conflict. The US provides Taiwan no security guarantees.
War between the two great powers is still possible but it would more likely be the result of an accident. In that event, it is certain that the Australian iron ore to trade to China would cease permanently.
The form a Taiwan conflict will most likely take for the US is in public and private trade boycotts of anything and everything Chinese, especially anything remotely military-related.
These sanctions would automatically apply to all allied trade with China and would very likely include iron ore. How long that they would transpire depends upon their goal and is anybody's guess.
If it felt the need to, the US could very easily blockade all Chinese maritime trade routes while the conflict lasted and longer if a coalition of democracies deemed it appropriate. China has no military answer to this. The US could crush its navy anywhere beyond a stone's throw from Taiwan. China has only four sub-standard aircraft carriers under construction versus an overwhelming ten state-of-the-art US versions with four more on order plus another ten smaller carriers.
So, iron ore trade would likely cease for some period during or after a Taiwan conflict, along with a great deal more Chinese trade going both ways. As such, the policy considerations for Australia are:
How to offset supply chain disruptions in manufactured goods in particular.
How to contain WA restiveness in the event that iron ore is blockaded. In particular, what will port unions do?
How to deal with certain affected billionaires.
How to protect the local Chinese diaspora which will be coerced by Beijing one way or another.
How to offset the large blow to the external accounts.
I think it likely that Australian living standards will take a sudden plunge. But, as you can see above, there will very big offsets as the economy is re-industrialised just as precipitously, and enjoys large capital inflows from the US.
Your house price will fall, along with the Australian dollar as it plumbs 30 cents.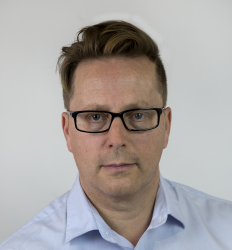 Latest posts by David Llewellyn-Smith
(see all)