A number of recent surveys showed that many Australian employees want to retain the flexibility of working from home (WFH) in the wake of the COVID-19 pandemic.
There is particularly strong support for a hybrid work model, whereby people only work in the office for part of the week.
A survey released last week by professional services firm PwC showed that around three-quarters of surveyed workers want to split their work time between the home and the office.
Another new survey conducted on behalf of the Property Council has found that CBD-based workers favour being in the office for three days a week, with Mondays and Fridays being the least popular choices:
70 per cent of CBD office workers expect they will continue to work from home at least part of the week post-pandemic.

The top aspects of working onsite include social interactions, collaboration opportunities, and greater separation of work and home life.

Surveyed CBD workers expect to work onsite on average 3.3 days, with Mondays and Fridays the least preferred days to attend the office.
I went to a 'dad's night' at my daughters school last Friday where I asked dozens of people whether they wanted to return to the office full time. Every single one of them said 'no', with all wanting to work some type of hybrid model whereby they split time between the home and the office.
The reasons were almost always the same: time and cost savings from not having to commute and flexibility. A few people also cited cost savings from not having to pay for childcare or nannies.
I have asked many others the same types of questions since the pandemic began and there hasn't been a single case where someone wanted to return to the office full time.
The surveys and my anecdata suggest that WFH is a permanent structural shift that will live long after the COVID-19 pandemic has ended.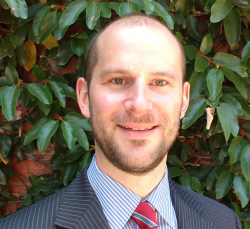 Latest posts by Unconventional Economist
(see all)