New research published in The Australian suggests that employers will could have a difficult time enticing workers back to the office.
Professional services firm PwC has canvassed the views of 32,500 workers in 19 countries on issues such as telecommuting in the wake of the COVID-19 pandemic. The survey has found that 16% of Australians want to keep working from home permanently, while just 10% want to resume office-based work. Most notably, nearly 75% favour a combination of office and remote working.
Meanwhile, 42% of Australian respondents said they would be open to having their performance monitored by technology such as sensors and wearable devices:
Ben Hamer of PwC hailed the overwhelming interest in a hybrid office-home model of work as a "once in a generation opportunity to fix what needs fixing, redefine the social contract, rethink work and explore new and better ways to create value". He also believes that the shift is permanent and "hybrid working is rewriting the rule book". In turn, organisations will need to adjust.
The result that three-quarters of Aussie workers want to split their time between the home and office accords with my own anecdata. Every single white collar worker that I have spoke to – literally dozens – have said that they would like to continue working 2 or 3 days a week from home. Their reasoning includes:
Not having to waste time commuting;
Not having to pay for before/after school care or nannies; and
Flexibility and lifestyle.
Basically, they see working from home as a way to free up time and save money.
That said, only one person that I have spoken to wants to work 100% from home. Most miss social interaction with their colleagues and catching up in person with their teams.
Ultimately, I see the hybrid work model as the future of white collar work. It provides the best mix of benefits to both employers and staff, and also smooths demand for public transport infrastructure.
Employers would be crazy to resist this work model.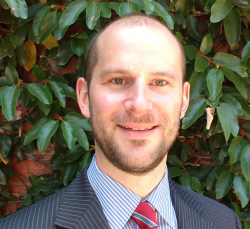 Latest posts by Unconventional Economist
(see all)