Several commentators have questioned the efficacy of Australian financial regulators imposing macroprudential mortgage curbs, arguing that it would disproportionately harm first home buyers (FHBs) who tend to take out larger mortgages with smaller deposits:
Alison Pennington, senior economist at the Australia Institute's Centre For Future Work, claims macro-prudential tightening "would have unequal and unfair consequences on people trying to get into the market if they increase the size of deposit to the size of the loan".
Brendan Coates from the Grattan Institute warns these macro-prudential tools "are not costless" because "first-home buyers typically are disproportionately affected". This is why "APRA is reluctant to use them unless they are worried about financial stability".
Meanwhile, Westpac's Matthew Hasan argues macro-prudential curbs may not be needed at all because the current boom is not been driven by investor loans and interest-only loans, which are at "feeble levels". Rather, it is being driven by home-owners and fuelled by ultra-low interest rates.
My view is that the Australia's financial regulators will be reluctant to act because the mortgage/property boom is currently being driven by owner-occupiers (especially first home buyers), which makes macro-prudential intervention inherently more difficult than clamping down on speculative investors.
Moreover, while new mortgages are being taken out at a record pace, existing mortgages are also being repaid just as quickly. Accordingly, the ratio of mortgage debt-to-income has fallen, according to the ABS:
In a similar vein, actual loan repayments (both principal and interest) are tracking at their lowest level in 18 years, according to the Bank for International Settlements:
The Reserve Bank of Australia's (RBA) Financial Stability Review, which was released on Friday, also shows that households have paid down debt and/or built up substantial liquidity buffers, "with the aggregate household mortgage debt-to-income ratio declining over 2020, and household deposit balances rising relative to household disposable income":
The percentage of mortgages in negative equity has also cratered:
Whereas "the share of high LVR lending increased over the second half of 2020 but remains low by historical standards, while the share of interest-only lending has been little changed at low levels", according to the RBA:
In short, financial stability risks do not appear to have increased sufficiently to warrant Australia's financial regulators to impose macroprudential tightening, especially given its deleterious implications for FHBs.
However, the situation could change later this year if investors take over and begin to crowd-out FHBs, as occurred in previous cycles.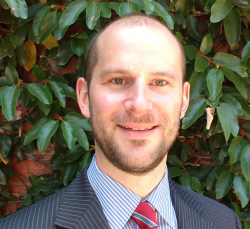 Latest posts by Unconventional Economist
(see all)