I am still long oil on the basis that demand is going to rocket through H2, OPEC keeps the supply brakes on supply and hence US shale requires a sharper signal to bring back the rigs. That has started but should have further to run. Today, JPM looks at what happens if the ship currently aground in the Suez Canal breaks up and sinks:
Another interesting development of this week was the blocking of the Suez Canal.While we believe and hope the situation will get resolved shortly, there are some risks of the ship breaking. In this scenario, the canal would be blocked for an extended period of time, which could result in significant disruptions to global trade, skyrocketing shipping rates, further increase of energy commodities, and an uptick in global inflation. This risk can be hedged by buying Oil and associated equities (e.g.,energy, shipping, etc.).

…Over the past week, the Oil market exhibited unusual volatility, particularly with selloffs last Thursday and yesterday. Our view is that a significant part of this selling came from systematic investors, namely CTAs. Over the past years we have studied CTA trading strategies and the signals they employ. There are, broadly speaking, 3 factors that drive positioning of a CTA strategy: 1) asset specific momentum signals, 2) asset specific and overall portfolio volatility, and 3) asset specific stop-loss signals that can override momentum signals.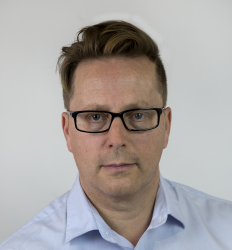 Latest posts by David Llewellyn-Smith
(see all)