New Zealand's Ardern Labour Government yesterday announced sweeping property tax reforms targeted at investors, namely:
extending the term of the Bright Line Test for taxing capital gains on investment property from five years to 10 years; and
fully removing the tax deductibility of mortgage interest payments on residential investment properties.
The reforms came out of nowhere and will apply to all purchases from this weekend. Moreover, the rules will be extended to all investment properties from 1 October 2021, phased in over the following four years.
Westpac has released research projecting that the removal of interest deductibility for investors may trigger house price falls of more than 10% in short term, and around 10% in longer term as they sell to owner-occupiers:
The Government's announcement… is a gamechanger for the housing market…

We estimate that house prices could settle around 10% lower over the long term. However, there could be much greater effects in the short term as some investors exit the market…

Removing interest deductibility tilts the balance dramatically in favour of owner-occupiers, who will now be the ones who determine the market price of houses. A rough calculation suggests that their average willingness to pay is about 10% below current prices, which suggests that house prices could fall by that much in the long term…

However, there could be a much greater decline in the short term, while the housing market realigns itself.
Property investors are have attacked the reforms:
New Zealand Property Investors Federation president Sharon Cullwick said… "Without the ability to claim the legitimate expense of mortgage interest costs, we estimate that the cost of providing a $600,000 rental property will increase by around $6000 a year. If interest rates rose, that would increase."
Whereas Matthew Gilligan, managing director of accounting firm Gilligan Rowe & Associates, labelled them "outrageous":
"At the moment investors are paying two-thirds of the interest, with one-third deducted. Not being able to claim that one-third means they will be paying 50 per cent more. That is really going to hurt middle New Zealand… This is ideology, not good tax policy."
I have campaigned hard for affordable housing for a decade. Yet even I admit that removing the ability for property investors to offset the interest on loans as an expense against their income from those same properties is overly punitive.
Any business should be allowed to treat interest paid in the pursuit of generating income as a legitimate expense. It is only when negative gearing is allowed against unrelated wage/salary earnings that there is a problem, and the New Zealand Government already implemented reforms ring fencing negative gearing in 2019.
The New Zealand Government should, at a minimum, grandfather existing property investors from its changes to interest deductibility.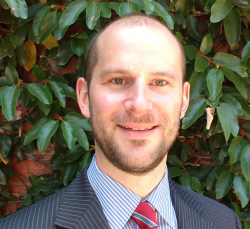 Latest posts by Unconventional Economist
(see all)