For a few months now I have posited a global economic circumstance called "Biden's America First". It is one in which the US fiscal and vaccine advantages materially outstrip Europe leading to higher growth, inflation and yields. In turn this will be deflationary for the world as the US dollar comes to dominate again.
Goldman provides an Effective Lockdown Index that further boosts this case:
Our global GS Effective Lockdown Index (ELI) – a combination of official restrictions and actual mobility data from 46 economies, weighted by PPP GDP –continued to ease in the second week of March across all major regions.

Using our estimated relationship between the GS ELI and real activity, we estimate an ELI-implied hit of ~7% to the level of global GDP in the second week of March versus a peak 20% hit in mid-April last year. However, the actual impact is likely smaller than estimated using the historical ELI-GDP relationship, due to a potential decline in the sensitivity of consumer and firm behavior to policy restrictions.
The US is going to hurtle out of its virus constraints much faster than Europe which is still reliant upon lockdowns as its vaccine rollout stutters owing to mismanagement and dependence upon AstraZeneca.
Australia has thrown its lot in with Europe, including the vaccine mismanagement, and we too will begin to fall behind the global economic recovery.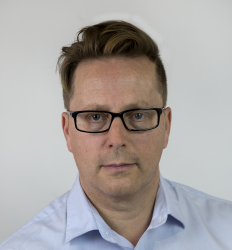 Latest posts by David Llewellyn-Smith
(see all)