Mizuho with the warning:
We have made it a habit, early every Monday morning, to review the global status of the COVID-19 pandemic, based on figures listed on the Johns HopkinsUniversity web site. We want to know whether rise in new infections is accelerating or slowing down. We are particularly interested in whether any specific trends are emerging by country or region. As of early in the morning of 1 March, Japan time, a total of 113.98mn people were infected, an increase of2.72mn over the Monday before. It was the first rise in seven weeks. The pandemic is gathering pace again in India (the country with the second most infections in the world), third-placed Brazil, and a number of western European nations: France, Italy, and Germany. The pace of growth is accelerating in Poland and Turkey too.

The US remains the most infected nation on earth. Growth in new case numbers has slowed in each of the past seven weeks but that decline appears to be bottoming in daily terms. President Joe Biden warned during a speech in Texas on 26 February that the emergence of new strains could lead to renewed rises in infections and hospital admissions. Dr.Rochelle Walensky, the head of the US Centers for Disease Control and Prevention, said on the same day that "cases, hospital admissions, and deaths all remain very high." Anthony Fauci, director of the US National Institute of Allergy and Infectious Diseases, told an NBC program that "you've got to get that baseline [level of cases] down lower than it is now, particularly in light of the fact that we have some worrisome variants that are in places like California and New York and others that we're keeping our eye on.

"The sudden emergence of highly infections variants—mutations, strains, there are many ways to refer to them—will have a major bearing on the future course of the pandemic, as Dr. Fauci says. Restricting economic activity to a similar degree as before may not be enough to prevent a new wave. The Nikkei published an article on 28 February in which it claimed the world was at a key moment in its battle to suppress the virus. It identified the spread of new variants as the reason for the latest surge in new daily case numbers in the US, Germany, and France since mid-February. It noted that Japan and other nations are stepping up their monitoring of the situation. Dr. Fauci said on 18 February that theUS could "have a significant degree of normality…as we get into the fall and winter by the end of the year." He referred specifically to dining in restaurants and going to the movies. This new timeframe is later than his earlier talk of returning to something close to normal in the early autumn. Reuters reports that Dr. Fauci's new language aligns him with PresidentBiden, who is hoping for normal life to resume by Christmas. The risk, of course, is that the schedule is pushed back.

In Japan, the vaccination schedule is running into delays. Prime Minister Yoshihide Suga told the lower house budget committee on 1 March that seniors would start to receive a vaccine on 12 April and that all citizens aged 65 or over would have been given both jabs by the end of June. We had anticipated at the start of the year that younger adults would be vaccinated from around Apr–Jun, but the actual rollout looks set to be slower than this. In Europe, delays in obtaining needed vaccine supplies have become a political issue, while emerging nations do not yet appear able to draw up clear schedules for their own vaccination programs. The reality is far less rosy than the optimists in the markets would like to believe.
I am not perturbed as yet. The vaccines – especially mRNA-based – should work well enough against these variants though I would like to see more research on the Brazilian version.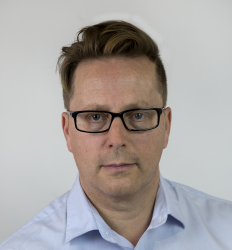 Latest posts by David Llewellyn-Smith
(see all)