For years, utopian urban planners have predicted the end of suburbia.
We were told that people would increasingly shun suburban life in favour of higher density living close to CBDs whereby families would choose proximity and convenience over space.
This claim was always a myth, with urbanisation being mostly a suburban affair.
The COVID-19 pandemic has completely turned urban planners' densification dreams on their head, with populations now increasingly choosing to live in the suburbs and regional areas over the inner city.
Research released last week by Goldman Sachs predicted this "urban flight" would continue, as "households abandon crowded apartments in favor of single-family homes" as evident by "vacancy rates rising in central cities (+0.3pp on average) but falling in suburbia, smaller towns, and rural areas (both – 0.3pp)" across America.
Goldman added that house "for-sale inventory has fallen to multi-decade lows" and "home viewings are also growing faster in suburban and rural locations" across America. Accordingly, "rent inflation is currently much weaker in more populated and denser zip codes".
A similar phenomenon is occurring in Australia where demand for detached houses, as measured by sales volumes, is booming while apartment demand is relatively subdued (see next chart).
This situation is also reflected in rents, where rental growth is rising much faster for houses than apartments, reflecting greater demand:
I always believed the claim that Aussies no longer wanted to live in a detached house with a backyard, and were choosing instead to live in inner-city apartments, was bogus.
Given the choice, the overwhelming majority of people in Australia would prefer to live in a detached house with a backyard than a townhouse or apartment. However, high density living was being forced upon the population via the federal government's mass immigration policy combined with planning policies favouring densification.
COVID has proven once and for all that suburbia is not dead. Its pull is stronger than ever.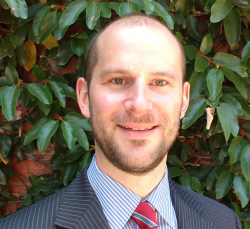 Latest posts by Unconventional Economist
(see all)