The Reserve Bank of New Zealand (RBNZ) released data yesterday showing that new mortgage commitments hit their highest level on record in January driven by strong growth in both owner-occupiers and investors.
In the year to January 2021, $77.9 billion worth of mortgages were issued, 6% higher than the previous peak of $73.6 billion in the year to August 2016:
Investors are also becoming far more active in the market as evidenced by their share of mortgage commitments rising to 26% in January 2021 from 19% in June 2020. By contrast, first home buyers (FHBs) are being shut out, with their share of mortgage commitments falling from 20% in June 2020 to 16% in January 2021:
As we know, New Zealand property prices are soaring. The REINZ last week recorded 27% seasonally adjusted growth across the nation in the year to February 2020 with every market experiencing strong conditions:
This strong price growth has prompted the New Zealand Government to officially add stabilising home prices to the RBNZ's remit.
Interestingly, RBNZ Governor Adrian Orr told TVNZ's Q+A program over the weekend that he would like to see the government implement tax changes and supply-side reforms to cool the property market:
"There is a full array of places where you can invest, but New Zealanders keep going to housing…

"It's about access to the debt, it's about the ability to take on so much leverage. For the investor, it's about being able to fund yourself at the interest-only…

"It's all advantaged towards housing, all of the time, as an investment. And so, we need to think hard about that and start making real change. Leverage, taxation, as well as the supply-side are the drivers."
This is a fair comment by Orr. In reality, housing policy requires a multi-pronged approach. The government cannot simply pass the buck to the RBNZ and expect it to fix the problem via macro-prudential curbs.
The Ardern Government, which was elected into government in 2017 on a housing affordability platform, must also come to the table.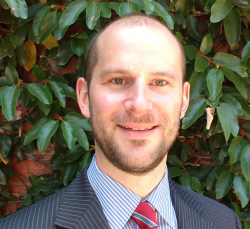 Latest posts by Unconventional Economist
(see all)