The Walt Disney Company recently advised that its Disney+ subscription video-on-demand (SVOD) service has topped 100 million subscribers worldwide, just 16 months after its launch. It took Netflix a decade to reach this milestone.
Netflix now boasts 204 million subscribers, ahead of Amazon Prime Video with an estimated 147 million.
Richard Broughton of Ampere Analysis expects Disney to overtake Netflix as the SVOD market leader by 2024 with 295 million subscribers, once Disney's ESPN+ and Hulu services are taken into account alongside Disney+:
"Disney+ has obviously experienced some of the fastest growth seen from a subscription video-on-demand service; kudos to them for establishing themselves as a global force so fast [said Richard Broughton]. "While Disney+ is still only half the size of Netflix, it has reached that milestone in an unprecedented timescale"…

The group is forecast to hit 266 million subscribers by the end of 2023, just shy of Netflix on 269 million. A year later, the positions will be reversed, with Netflix's 279 million subscribers trailing Walt Disney's 295 million.
Disney's rise is extraordinary given its relatively slim content catalogue (4,500 hours of content), which was around one tenth that of Netflix's (40,000) and Amazon's (50,000) at the beginning of this year. There are also few "must see" programs on Disney+ outside of the smash hit The Mandalorian.
Disney is aware of the content issue and plans to add more than 100 new titles to its service every year. Included among these are highly anticipated series in the Marvel and Star Wars universes, such as The Falcon and the Winter Soldier, The Book of Boba Fett, and ObiWan Kenobi.
The rise of Disney shows the unique pulling power of exclusive franchises. Without Marvel and Star Wars, there would be no incentive to subscribe.
It also highlights the diverging strategies of Disney+ and Netflix. Disney is aiming for a lower number of higher quality marquee franchises, whereas Netflix is focused more on quantity over quality (albeit it still does have some excellent exclusive shows).
Both strategies are working for both companies.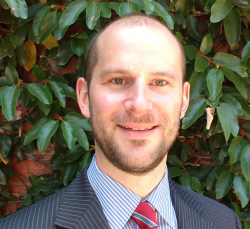 Latest posts by Unconventional Economist
(see all)