Despite the RBA cash rate remaining at a record low 0.1% for five consecutive months, Australian mortgage rates continue to drift lower.
According to the RBA's indicator lending rates, the average owner-occupied discount variable mortgage rate was a record low 3.65% in February, whereas the average 3-year fixed mortgage fell to only 2.19%:
Rates available on new mortgages were even lower, with the typical owner-occupier able to grab a 3-year fixed rate mortgage at just 2.1% interest, or they could pay just 2.0% interest if they opt for a fixed rate mortgage over 3-years:
The data in the chart above is only current to end-January 2021, and since then rates on offer have plunged even further.
Last week Westpac announced that it would cut its two and three-year fixed mortgage rates by up to 20 basis points to a record low 1.79% (two-year), 1.88% (three-year), and 1.89% (four-year).
One lender, Homestar Finance, has taken the mortgage rate war to a whole new level, offering the lowest two-year fixed interest rate in history at just 1.74% with its variable rate also the lowest at just 1.79%:
"This loan is the lowest two-year fixed rate on the market and also the lowest overall home loan rate available nationally," [RateCity research director Sally Tindall] said…

In the past two months, 450 fixed rates have been cut across the home lending market.
With the cash rate close to zero, it is hard to believe that mortgage rates continue to fall. A big reason is that the RBA has replaced banks' wholesale funding via its Term Funding Facility (TFF), which lends to banks at just 0.1%.
Mortgage rates could fall much lower still if the RBA follows Europe's lead and drops the TFF rate into negative. This would effectively pay banks to lend and could send fixed mortgage rates to 1% or lower.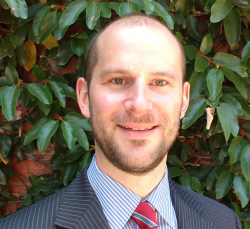 Latest posts by Unconventional Economist
(see all)