The media line-up of condemnation for Prime Minister Scott Morrison on the weekend was, once again, overwhelming. There is a very simple theme developing in all coverage. The smut crisis began as an alleged specific assault on one woman. The failure to deal with it decisively, humanely and in terms of justice – that is, appropriately –  has exposed the corruption of the entire government. That failed accountability has shifted all anger to the door of the leader.
That's the first point to make. The second is this. The original event and the leadership failure following are connected in a doom loop. The "don't ask, don't tell" attitude of the Morrison Government – embodied entirely in its leader – is what enabled such foul behavior to transpire in Parliament in the first place.
As such, the Morrison Government is self-sabotaging, its leader most of all, and it acts out of its underlying terrors, making them come true. This is a classic symptom of pathological psychology.
To the media line-up then. Peter Hartcher has been terrific on this from the outset and continued to lead the progressive press on the weekend:
Morrison shifting Porter and Reynolds to new portfolios is a disaster. They are damaged political goods and it will only serve to remind the public that nothing has been done.
Andrew Laming will be allowed to stay and rerun. Another bleeding sore and reminder of failed accountability.
Higgin's latest attack on Morrison for his staff trying to besmirch herself and loved ones means another inquiry to join all other failing inequities and still more bleeding sores.
Laura Tingle focusses on how the Morrison personality disorder has destroyed the policy process:
As previous scandals such as ports rost show, the Morrison Government has no policy process.
The failure of process is forcing Morrison to lie to parliament.
Morrison process is a byzantine misuse of every check and balance to hide rather than excavate the truth.
I will add that the best way, the only way, to drive toxic personalities out of an organisation is to apply a rigid process. It will always blow them up as they self-sabotage for all to see.
Katherine Murphy pointed out the obvious that this week's empathy rebranding was a failure. But then, it wasn't designed for anyone except Scott Morrison and the "quiet Australian" women that are more patient with blokey bumbling and sexual misdemeanors (that is, QLDers) than younger generations. Again, absurdly limited.
Crikey commentary maintained the rage wall-to-wall.
The worst commentary piece of the weekend – absolutely not just in progressive media – was by Chip Le Grand who bizarrely argued that the four wankers in parliament are not misogynistic nor a part of the broader abuse of women story because they are gay. In short, we couldn't possibly conclude that one identity group hates another identity group because that would constitute hate. How the commons has been occupied by such unreason is a question for another day.
Conversely, the conservative press (read Murdoch) is as lost in this debacle as the Government. The balance of coverage was largely negative so the order has clearly come down from the Sun King to hedge his bets. Even the always offensive Joe Hilderbrand turned on Morrison. But, after so many years of exclusive investment in a Liberal brand via culture warfare, both are now completely covered in shit with nowhere to go. Paul Kelly has the nous to see that Morrison is damaged as a man in the eyes of the electorate but spent most of his time attacking Labor and wishing Julia Bishop was back in parliament. Janet Albrechtsen moved on from last week's scurrilous attack on Porter's accuser to bogus anger before suggesting that the answer was to bring Smut Queen Gladys Berejikian into federal parliament. Smut is OK for sheilas, apparently.
The trailing scrotum of Murdoch testicles struggled to find any traction given the way forward is a moral centre to which they have no access.
In terms of newsflow across the full media things kept getting worse for Morrison:
And coming full circle for the purposes of this post, there is this:
A national summit will be convened within months to set new goals to prevent violence against women as Prime Minister Scott Morrison battles a political storm over rape and sexual assault in Parliament and the community.

The summit is expected to hear from community leaders, experts and state governments in a bid to create a national plan that builds on previous deals to fund emergency housing and other help for women and children.

Federal and state ministers will meet after Easter to discuss the timing of the summit as well as the money and policies needed for the next national plan, aiming for a draft agreement by September.
This reminds me of John Hewson's GST rallies. All this event will do is act as a lightning rod for protest. Worse, Morrison's disassociated personality will again be placed under intense pressure, and, very likely, his carapace of fake civility will crack again. Or maybe he won't go and be destroyed that way.
Yet, extraordinarily, that little line-up was not the worst of it. That title goes to the life and trials of card-carrying idiot Andrew Laming MP. Having been exposed as an online stalker of women Thursday and been forced to apologise. On Friday he declared the apology fake on Facebook. Then Saturday he was exposed again, this time for enjoying taking snapshots up women's dresses. I kid you not.
By Sunday PM Morrison had booked Laming into the rapidly expanding Liberal Party Ward of Canberra Hospital for a holiday with Christain Porter, Linda Reynolds, and the alleged assailant of Britanny Higgins. But that didn't suffice for two female Morrison Government MPs who outflanked the PM and appeared on the ABC to declare that Laming must go. Next, Josh Frydenberg appeared to declare that Laming would be disendorsed but not until after the next election, obviously because if he was sacked then the Government would lose its majority and need to call a by-election as well.
So, let's run through the Morrison Government's inventory of smut as it stands:
Thirteen separate unresolved sexual harassment and assault cases.
Four wankers making hardcore porn in ministerial offices and undisclosed numbers of gay orgies in parliament.
Three dead duck MPs, all of whom are toxic political reminders of alleged abuse, failed accountability, and nothing else.
Two people have been fired and one of them was parachuted into another job.
A bewildering number of inquiries going nowhere with some beyond Morrison's control.
The PM lying routinely.
Female MPs in revolt. Staffers dropping out like flies.
A swath of victims throwing daily bombs from an unassailable moral high ground and media mountain.
He can't even go to the footy anymore without making things worse:
She is all of us pic.twitter.com/SHLecsnPMX

— Social Kristancing (@DesignedToFade) March 27, 2021
Damage control strategies as transparent as a turd on glass.
Newspoll today held at 52-48 to Labor though Morrison's approval rating is crashing.
To overcome a problem, first, you have to identify its source. For the Coalition it is Morrison's personality doom loop. He is pathologically incapable of addressing the crisis in the authentic, and only, terms that can resolve it.
To save itself, the Coalition must install a fresh leader immediately to very openly and publically purge the party of smut and sexism. It is happening anyway via trial by media but without clearing the decks which is the worst-case outcome.
The new leader can then boost a bunch of female MPs and do the national women's summit as a leader of conscience.
It will still lose the next election. But we are beyond that now. If the Liberal Party doesn't break out of PM Morrison's personality doom loop its brand will be destroyed for a generation.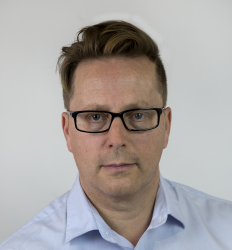 Latest posts by Houses and Holes
(see all)