Crikey these markets are radical. Readers will know that I have been on the case of the new "taper tantrum" for many months. But the last few days have seen it come off bigly as oil has corrected heavily. So, where are we now with yields and wider asset prices in what we have come to call the uber-accelerated "amphetamine cycle"?
Leading us off is Nordea which has been a great job on this:
It is important to understand that the slump of 2020 was a disease-driven supply shock and not a recession where economic imbalances got laid bare as central banks tightened policy by hiking rates. From a macro perspective, 2020 was nothing like the financial crisis, after which it took 10 years to close the output gaps created by the crisis. This time, as soon as the root cause of the supply shock is cured, which will be very soon, the economies can be expected to get back to the starting point very quickly.

The Fed, and others, remain quite convinced that we will see a brief inflation spike due to base effects and energy prices over the coming months but that inflation will drop back down. I think the spike will drag out at least to a wider hump, triggering among other things a tapering decision from the Fed late this year.

A few other reasons why inflation should drag out are global food prices up 20% the latest six months, skyrocketing transportation costs, a huge need to re-stock inventories, the easiest financial conditions ever, world records in fiscal and monetary stimulus and, in the case of the US, a major latent upward rent pressure. Rent pressures alone could mean over 1%-point higher core inflation during the latter part of 2021, as the economy goes back to normal.

To me, there is a high likelihood of US core inflation spiking the coming months, falling back slightly over the summer but then reaching new highs in late 2021. Perhaps we will see the highest core CPI in almost 30 years?
We argue the details back and forth but this is more or less right. Growth is going tear back. We already have an inflation spike on the COVID distortions. So, markets are likely to continue to worry about an inflation hand-off from distortions to supply constraints.
That leaves the base case intact that today's violent pullback in yields is a pause not change of trend. That means the implications for wider asset prices are limited. Even though, as SocGen notes, the inflation rotation to value is already well underway:
With Value stocks making all the running this year, and more"Growth" heavy indices such as the Nasdaq and to a lesser extent the S&P 500struggling when US bond yields rise, the need to own"cyclicality" appears greater this year than it has done in a while.

As an example, we have run sample portfolios where we set the US bond weight at 40%, and we chose an equity mix from S&P 500, Global Value and a Global Inflation basket. The latter two act nicely as bond risk diversifiers. In all cases, whether we were trying to limit the drawdown, or the volatility, or maximise the return vs risk profile, the low weighting in the S&P 500this year is notable.

If we split MSCI World constituents into decliles (see below)based on their historical (5 year) correlation to US 10ybond yields, we can see that most stocks have a positive correlation to rising bond yields. So on this measure rising bond yields should not be overly worrying the market although 20% of the MSCI World market cap does have a negative correlation to a rising bond yield. This increases though for markets such as the Nasdaq where the bulk of the market capitalisation is tilted towards low correlation or negative correlation to rising bond yields.

The equity market is also not cheap, so not only do Growth and Quality stocks miss out on the cyclical EPS momentum, but rising bond yields represent a problem for overall valuations. So buying stocks that are cheaper than average should then protect you more versus say more expensive Growth and Quality stocks. But overall, it is increasingly difficult to claim even these 'cyclical stocks' are attractive on an absolute basis with the exception of financial sectors.
That makes sense to me and reverse does as well. If the bond bid gets going for a while before inflation concerns re-intensify then we might see growth stocks rebound for a bit.
That said, I would not use this period to swing back to growth from value. Aside from the simple fact that the inflation burst and Biden super-stimulus lies ahead, the other critical factor is a rising US dollaar. If that is to persist, as I think that it will, then global inflationary circumstances become a foot planted heavily on the US accelerator but the other foot slammed down on the global brake as EM capital flows and commodities come under pressure. For that reason I completely disagree with Lombard:
Higher US interest rates and fears of another "taper tantrum" should not be major worries for EM investors. Rising interest rates today reflect improved growth and earnings prospects, not inflation; this is markedly different from the June 2013 taper tantrum, when markets feared apre-emptive Fed tightening as it began to exit QE. Nonetheless, market volatility requires careful attention to country allocations as rotation remains the dominant investment driver for now.
That is understating it. EMs are going to bust as DXY rises. They always do. As China hits the brakes through the year, it will get even worse as CNY rolls over.
But, that, of course ultimately undermines the US yield spike too, as global deflation sweeps back into the US. Which is what we are already seeing in oil. So, are we better off playing the US inflation or the global deflation for asset allocation?
Nordea has the answer:
Another one is that this year's increase in yields and oil prices, according to my models, already promises to bring with it a slump in leading indicators during 2022. Very strong growth in 2021 and early 2022 should still be supportive of higher yields, but I'm starting to believe that it could be followed by a major bond rally next year.

That's basically it. Of course, there are a number of technical market dynamics I could spend time on, such as mortgage refinancing activity and MBS portfolio hedging, massive bond supply and poor auctions or why not the SLR discussions. All of course combined with bond markets being short-term oversold. But this was meant to cover macro angles, and to me macro remains the decidedly most important medium-term driver of interest rates.

I still see some room for higher yields based on the low starting point, explosive GDP growth and inflation risks. At some point that scenario will turn into a more bullish bond set-up, but I think that's still a story for later.
That works for me. In short, we are already shifting portfolio holdings out of Australian equities and into global in anticipation of a lower Australian dollar. At some point, we will also rotate from value back into growth and start buying long-end bonds.
I will only add that like all things in this cycle, it will all probably happen more swiftly than any previous cycle.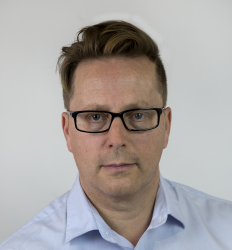 Latest posts by Houses and Holes
(see all)