Morgan Stanley's chief global strategist wrote an article in the Financial Times (republished in The AFR) suggesting New Zealand Prime Minister, Jacinda Ardern, is a revolutionary for ordering the Reserve Bank of New Zealand (RBNZ) to add stabilising home prices to its remit:
Housing bubbles are the worst… When prices fall, it can take years to clean up failed mortgages, drawing out a recession. In general, recessions that follow debt-fuelled housing booms are the longest and deepest.

Ardern's move may not slow the housing boom… But ordering the central bank to make housing price stability a higher priority is a start, and could inspire others to rethink the role easy money has played in driving financial instability…

As New Zealand shows the way, others would be wise to follow…
Explicitly adding stabilising home prices to the RBNZ's objectives is a good move, especially given it plays the dual role of central bank and prudential regulator (equivalent to the RBA and APRA combined).
However, New Zealand also has one of the loosest property tax systems in the world with no stamp duty (or land tax equivalent) and no comprehensive capital gains tax on investment property; although Jacinda Ardern did manage to ring fence negative gearing.
Jacinda Ardern has also failed on supply-side reforms by walking back her promise to abolish Auckland's urban growth boundary and reform infrastructure financing, and badly missed her 'KiwiBuild' social housing targets.
Ultimately, key decisions on housing policy rest with the government, not the RBNZ. And it is up to Jacinda Ardern and her government to take the necessary policy action to 'fix' the market.
Sadly, Jacinda Ardern has all but waved the white flag on genuine housing reform.
Late last year she instead told The AM Show that the Government would continue "looking for ways to encourage and support first home buyers", which is code for more demand-side subsidies.
Then in December, Ardern confirmed that "sustained" moderate rises in house prices is her government's goal as most people "expect" the value of their most valuable asset to keep rising:
"What we accept is that for most New Zealanders, their house is their most significant asset… A significant crash in the housing market – that impacts people's most significant asset"…

"This gets to the heart of the issue of why so many New Zealanders turn to the housing market."
Fixing New Zealand's woeful housing affordability necessarily means that prices must fall. But no leader wants that.
So the best we can hope for are measures that temper growth and smooth the cycle. This is Jacinda Ardern's goal with the RBNZ's new housing stabilisation mandate. Be grateful for small mercies.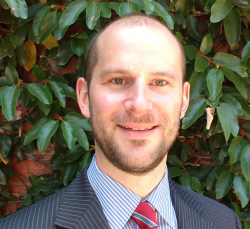 Latest posts by Unconventional Economist
(see all)