The Reserve Bank of Australia (RBA) has released a Bulletin Article examining the impact of the COVID-19 pandemic on Australia's international student trade.
The RBA perpetuates the myth that education is Australia's fourth largest export, earning $40 billion in 2019:
Australia's education exports totalled $40 billion in 2019. This included $17 billion in tuition fees paid by international students and $23 billion in international students' living expenses while they studied in Australia. China has accounted for one third of Australia's education exports over the past few years (Graph 2)…

Growth in education exports to China eased somewhat between 2017 and 2019, which liaison contacts partly attribute to increased competition for international students from other English-speaking countries, such as the United Kingdom and Canada. Meanwhile, the number of international students from South Asia, particularly India and Nepal, has increased strongly from a lower base. Liaison contacts note that South Asian students have found Australia's post-study work arrangements appealing; over 40 per cent of all temporary graduate visas granted in 2019 were to Indian or Nepalese graduates (Graph 3)…

Australia's education exports have fallen further in the second half of the year. The number of international student enrolments has declined, driven by a much smaller midyear intake than usual…
However, the RBA then inadvertently contradicts itself by noting that most international students – especially those from the booming Indian and Nepalese markets – work in Australia to pay their expenses:
Liaison contacts have also been concerned that the economic effects of the virus in many South Asian countries (particularly India) could require students to look for cheaper alternatives.[7] Labour market conditions in Australia will also be a key consideration for these students. Census data indicate that over three quarters of Indian and Nepalese holders of student visas were in the Australian labour force in 2016 (Graph 9). Therefore, a lack of part-time work opportunities in Australia – in line with broader spare capacity in Australia's labour market – could weigh on demand for education exports. The availability of graduate job opportunities will be a consideration for students intending to work in Australia after completing their studies.
Earth to the RBA: money spent in Australia earned via working here is not an export. Yet it is treated as such in the above analysis, which counted education exports as "$17 billion in tuition fees paid by international students and $23 billion in international students' living expenses while they studied in Australia".
Indeed, it is no more an 'export' than expenditure by domestic students paid for via income earned through paid employment.
Professor Salvatore Babones' picked up on this creative accounting in his excellent research paper last year for the CIS:
International students are clearly important for Australia's universities, but their importance to the economy as a whole is frequently overstated. One oft-quoted statistic is that educational exports have risen to become Australia's third-largest export after iron and coal. That doesn't really capture the full story, since exports in different sectors are reported at different levels of granularity.

Figure 5 compares the size of Australia's educational exports to that of other major sectors from across the economy, using data from the Australian Bureau of Statistics (ABS). Additional historical data going back to 2002 are reported in Table 5 in the Appendix. Educational exports overtook receipts from all other travel (tourism, family, and business combined) in 2008, but are still smaller than Australia's exports of agricultural or manufactured goods. Moreover, more than half of Australia's reported educational exports (53.7% in higher education and 57.2% for the education sector as a whole) consists not of student fees, but of goods and services bought by students while in Australia. Since this spending is at least partly generated by income that students earn from working in Australia while studying, the true net value of education exports to the Australian economy is likely lower than the headline figures reported by the ABS and DET…
Another dead giveaway that this 'export' figure is exaggerated was the huge number of international students left destitute and seeking charity when they lost their jobs at the commencement of the COVID-19 pandemic. Many international students can only meet their expenses via paid employment in Australia, which by definition is not an export.
Clearly, financial requirements for international students need to be lifted substantially so they can support themselves throughout their courses and are not dependent on working to pay their bills.
Lifting the financial requirements of international students would have four positive impacts.
First, it would reduce competition in the workplace, thereby providing more job opportunities for young Australians during this period of high unemployment.
Second, it would dramatically reduce workplace exploitation, since international students would not need to take on illegal work.
Third, it would maximise export revenues per student, given tuition fees and living expenses would be paid for by funds from abroad, rather than from money earned in Australia.
Finally, it would lift the quality of student, since most would come to Australia for the primary purpose of studying, rather than to gain backdoor working rights with the hope of transitioning to permanent residency.
Obviously, our rent-seeking education industry would oppose any move to lift international student financial requirements, since it would make gaining a visa more difficult and stem the flow of fees.
It is far easier for the industry to lower the entry bar and privatise the extra tuition fees, while socialising the costs onto the Australian taxpayer.
Sadly, the creative accounting and propaganda surrounding education exports plays straight into the education industry's hands by inflating its worth.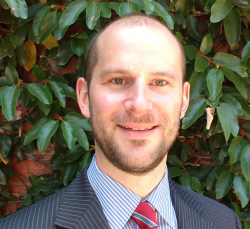 Latest posts by Unconventional Economist
(see all)