When iron ore prices are so high, this is what can happen. Yesterday Dalian futures were crushed 10% limit down with some minor repair overnight. Spot was crushed as well as steel held up OK:

The proximate trigger was three days of further output shutdowns at Tangshan steel mills to combat pollution. But that's only the trigger. The real driver was the shuddering shakeout that gripped the full commodity complex yesterday as the US dollar caught a serious thermal upwards.
This is a standing warning for iron ore bulls. If the recent bond back-up continues and aims towards convergence with weakening Chinese growth in the second half of the year, then iron ore will get pulverised.
By that, I mean it will lead all metals in losses because it has gained the most and is most overheated plus it has the most supply scheduled to return to boot.
It doesn't matter that demand is still solid. Steel mills will seize their chance to crush prices with a short-term destock and, although prices will rebound afterwards, they will not recover anywhere near the lost ground.
Steel mills are still effectively printing losses so they will not hesitate to shred raw material costs given half the chance.
You have been warned.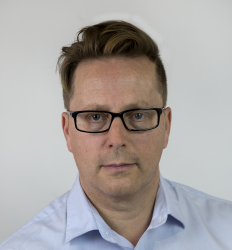 Latest posts by David Llewellyn-Smith
(see all)