Iron ore prices for February 26, 2021 finished at decade highs: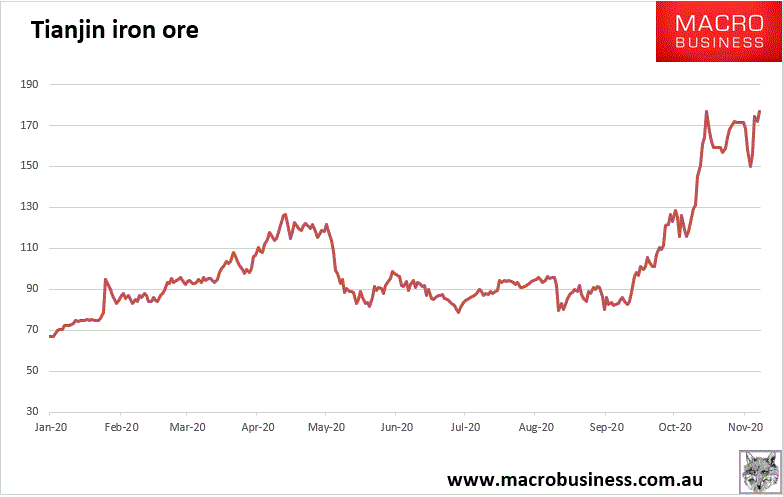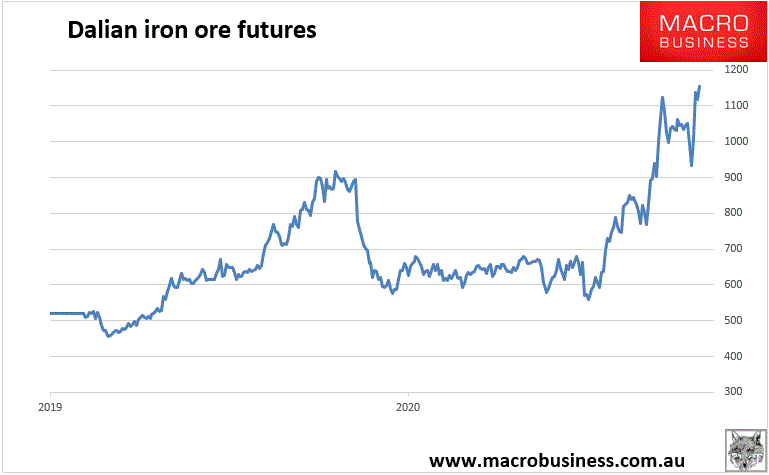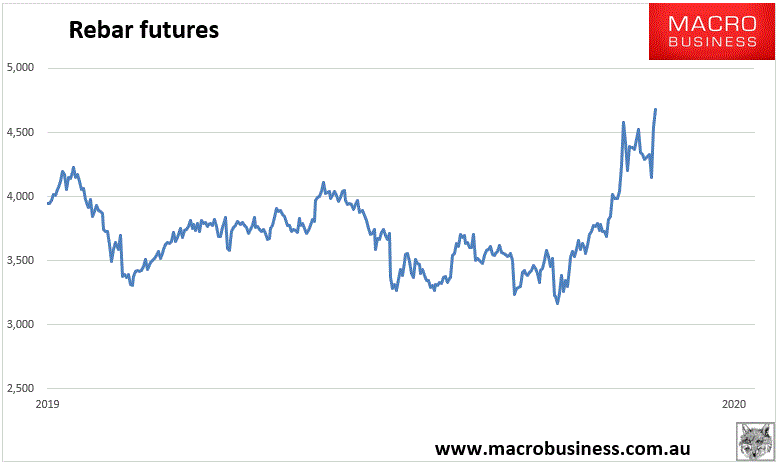 Indeed the entire ferrous complex is at new highs with steel and futures up again overnight and despite the global ructions in bond markets.
Expect strong pricing to continue for two months.
For a bit of fun, I have redone the very long terms chart of inflation-adjusted iron ore prices.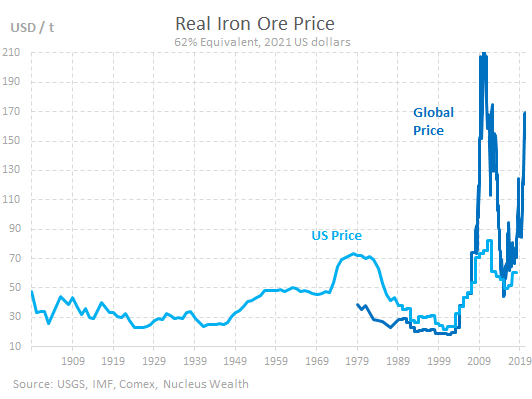 Things have improved a little since I last did it. Over time, two forces will work upon the long-term average price. Rising costs is one as resources deplete and costs got up with inflation. Technological efficiencies is the other, driving down cost per tonne over time.
The long-term average price is now $57. The median is $37.
As China's inexorable slowing continues, owing to the not endless urbanisation impulse, the price will fall back to these averages: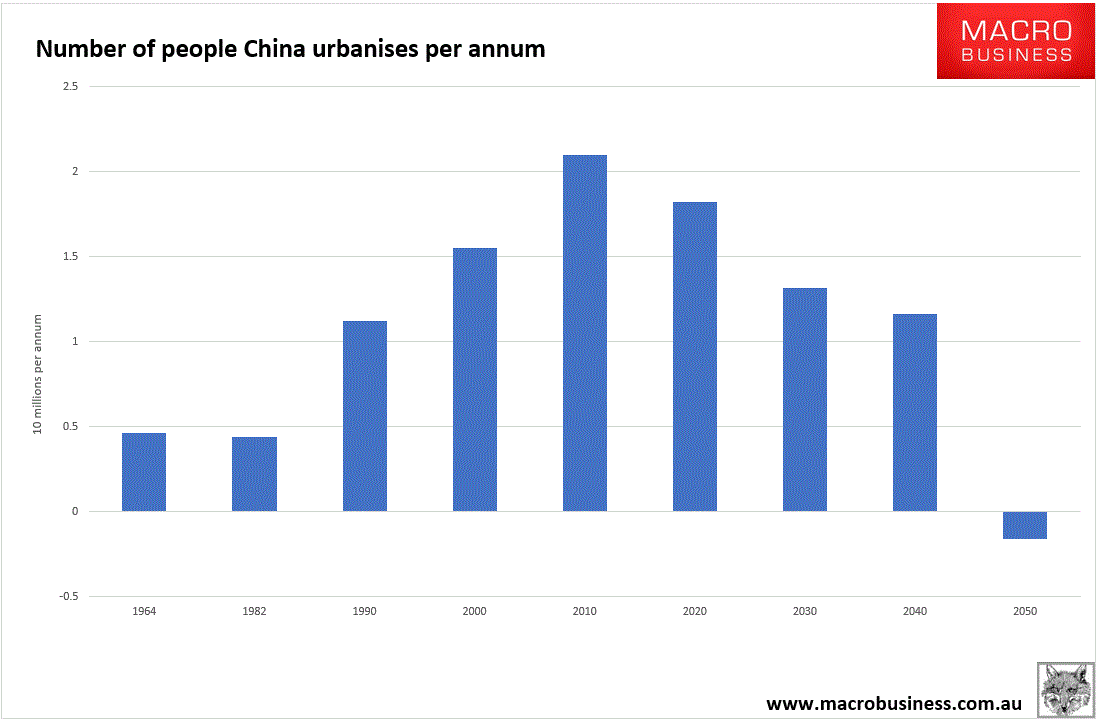 We are well past the peak already but China could sustain urbanisation levels at higher rates over a shorter period if it wished to, though that would end it the growth closer to 2030 than 2040.
As it evolves, I still expect iron ore to fall to $20 to shake out all but the cheapest and best dirt but long-term costs have lifted a little so the post-China growth period price may be more like $30-$40.
Good news!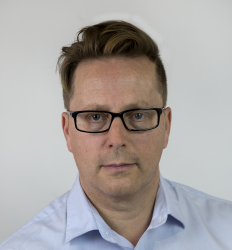 Latest posts by David Llewellyn-Smith
(see all)