Iron ore prices lifted yesterday as the clubbing of the day before faded. Spot was up. Paper too. Steel has not updated:
But, the damage is done and fear is abroad. Global Times:
"Steel firms in Tangshan city started to control output at the end of February as part of the sector's anti-pollution measures based on the government's call, which has had some impact on iron ore demand," Wang Guoqing, research director at the Beijing Lange Steel Information Research Center, told the Global Times on Wednesday.

The steel production limits are in line with China's goal to reach a carbon dioxide emissions peak by 2030 and carbon neutrality by 2060, which are arduous tasks, said Xiao Yaqing, head of the Ministry of Industry and Information Technology on March 3, adding that this year, the steel industry should be a pioneer in carrying out the implementation of this policy.

China will further intensify efforts to reduce crude steel output and ensure that it declines year-on-year, according to Xiao.

Several provinces have announced plans to limit steel production to reduce carbon emissions. The city of Tangshan announced that it will implement total volume controls on a pilot basis in the steel industry and gradually extend those controls to coking, cement, power and the foundry sector. The overall goal is to reduce emissions, including carbon emissions, by more than 40 percent from 2020 levels.

Wang noted that iron ore demand is still relatively high in China, but it may gradually decline in the second half of the year, which will also dent China's demand for Australian exports.

…Moreover, China also plans to use more scrap steel as a raw material in its steel plants, a move that analysts said will reduce reliance on iron ore imports from Australia, amid fraught bilateral ties, and in alignment with China's pursuit of carbon neutrality by 2060.
And AFR:
The emission controls could weigh heavily on output, with Morgan Stanley forecasting China's crude steel production could decline by as much as 2.3 per cent this year.

"Compared with our base case assumption that China would produce 1.077 billion tonnes of crude steel in 2021, this could put 27 million to 42 million tonnes of steel production at risk," Morgan Stanley research associate Marius van Straaten said in research on Wednesday.

"Taking into account a steel scrap-share of 20 per cent, China's iron ore consumption could come in 34 million to 61 million tonnes lower versus the 1.43 billion tonnes we had anticipated.

"Such a decline in demand could turn our projected 2021 seaborne market deficit of 40 million tonnes, into a balanced or even over-supplied market on a full-year basis."
Oh, yes. H2 will not be kind to iron ore and if DXY begins to rise in the meantime, sooner.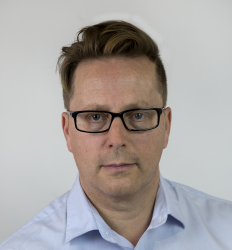 Latest posts by David Llewellyn-Smith
(see all)