It is not often that you get to name the pain of a nation. But that dubious privilege fell to me a few years ago when I christened the Simandou iron ore project the "Pilbara killer". That killer is in the news at Nikkei:
China has learned the lesson of Japan pre-WWII which suffered from resource supply chain concentration risks.
As Australia increasingly integrates with the democratic "Quad" iron ore diversification is becoming increasingly pressing for China.
China is aiming to get the Simandou operational by 2025, says Peter O'Connor at Shaw and Partners.
China could announce progress ahead of the Forum on China-Africa Cooperation later this year.
Guinean President Alpha Conde is already showing signs of developing into a dictatorial Chinese puppet after last year changing the rules to allow a third term.
The unstable politics of Guinea is probably the largest risk to the project. It is riven by the ethnic politics typical of the unstable African nations.
But if it can get underway, then the scale of investment is so vast that it has the scope to settle social unrest through economic development. It is a relatively small population at 13m.
Long-term observers will still be skeptical that China can get this done. It has failed on multiple occasions before, retarded by complex politics and immense cost.
In my view, the base case is that it does get built this time. The incentive for China is huge given its Australian problems. Cost is less of an object when investments take on a shade of khaki green. We can see analogous investment today in the US with semi-conductors capacity as Intel, Samsung and TSMC as all prepare for the possibility of Taiwan blockades or war.
That said, Guinean iron ore will still have to pass through SE Asian choke points to reach China so it doesn't fully resolve supply chain issues if things turn serious.
The US First Fleet is sailing gaily around the Indo-Pacific for a very good reason.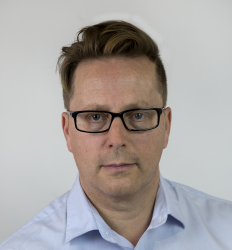 Latest posts by David Llewellyn-Smith
(see all)