It was a good time if not a long time. Nordea:
Markets almost never cease to amaze. Just as we had written at ext pondering the doomsday spiral between commodity prices and inflation fears, the fixed income market got spooked enough so as to start triggering unwinds of various reflation trades. When the US10y yield broke above 1.45%(a level around which the yield had bottomed in 2012 and 2016), risk sentiment dumped on Thursday, EM got hit and the CHF started to strengthen. We had earlier speculated in at a per tantrum event in Q2, but as with all things these days, history seems to be accelerating. In the near-term, we might get more unwinds of popular reflation trades, implying downside risks for eg EMFX and upside risks for currencies such as CHF and JPY.

In the bigger picture though, the macro case for believing in higher yields remains intact (the growth and inflation outlook…), and there's also the supply story (Biden's bombing budget) as well as a technical story with regards to the Fed's SLR relief that also suggest headwinds for fixed income. Perhaps Powell will provide details on the SLR in his speech this coming Thursday. That would help cool down the craziness in fixed income, at least temporarily. The exemption on Treasuries in leverage ratios matures 31st of March, unless authorities opt to prolong it, and we silently warn that there is a clear reverse relationship between USD reserves (which will increase markedly) and primary dealer positions in Treasuries, when this exemption is not in place. There is nothing as permanent as a temporary program as Friedman famously put it, but the Fed will likely have to re-arm this to markets to prevent a further disorderly market environment in Treasuries.

The massive increase in USD reserves/liquidity has already begun as the US Treasury has allowed the TGA to drop around 231bn in February, which is an additional 20-30bn compared to our projections from earlier this month . Another >400bn worth of underfinancing is anticipated in March on our projections leading to another massive liquidity influx. This is usually a positive unless the Fed screws up the communication around the SLR relief.

The super commodity cycle already looks peakish when charted versus the Chinese credit impulse, which may be the single most important driver of the commodity cycle now-a-days. Whether the momentum holds another month or two is a tricky question, but it seems as if it is running on fumes by now–not least as momentum is worsening in various credit impulse indicators.

If nominal bond yields refuse to drop back markedly (more than what they already did on Friday), it could lead to a worsening real rates environment during Q2 at the latest, if we pair peakish inflation expectations with a scope for higher nominal bond yields. This is probably the last thing the current positioning in risk assets need. The multiple expansion may be over already, the question is if earnings can catch up enough to make up for the losses. We are not convinced.

We also still expect to see more steepening ahead. 1.4%-1.5% is still crazy low for the US 10y yield. It should be heading at least to 1.8-2.1% before this is done. What's more, gauging from the five most recent tightening cycles, the curve tends to peak roughly a year ahead of the first new Fed hike. And surely the Fed won't hike already in March 2022.
This is an excellent analysis.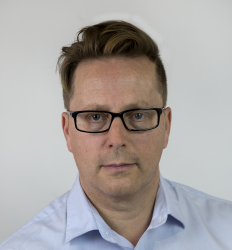 Latest posts by David Llewellyn-Smith
(see all)