Economists and consumer groups have warned that the Morrison Government's announced axing of responsible lending laws will fuel property inflation by enabling borrowers to take on more debt and bid up prices.
Under the Government's consumer credit amendment bill, which was introduced in December, responsible lending obligations will be removed from the national consumer credit rules, with the exception of small-amount credit contracts and consumer leases, where enhanced obligations will be introduced.
A reported in The SMH, consumer groups have jointly written to RBA governor Philip Lowe, who is also chair of the Council of Financial Regulators (CFR), urging it to roll back comments made in October stating that abolishing responsible lending rules "would support the supply of credit".
The consumer groups, which comprise Choice, the Consumer Action Law Centre, Financial Counselling Australia and Financial Rights Legal Centre, believe these comments are imprudent given the recent acceleration in mortgage demand and property prices. They also warn that abolishing responsible lending laws would further inflate property prices by pushing more credit into the system.
Independent economist Saul Eslake and IFM Investors chief economist Alex Joiner have also come out against abolishing responsible lending rules:
"We've got 50 years of evidence that anything that allows Australians to pay more for housing results in more expensive housing" [Saul Eslake said]…

"It's really a situation where you don't need further fuel on this fire" [Alex Joiner said].
The consumer groups will have a difficult time convincing the CFR to change its stance given its two key members – RBA and Treasury – last year explicitly endorsed abolishing responsible lending rules, in the process contravening the very first recommendation of the Hayne Banking Royal Commission that such rules remain intact:
Treasurer Josh Frydenberg also used Philip Lowe's statement that credit had become too tight as ammunition to abolish the responsible lending rules.
Thus, the CFR – RBA and Treasury in particular – would have to perform a U-turn and admit they were wrong – something they will be loath to do.
The only hope for retaining responsible lending rules, and upholding the number one finding from the Hayne Banking Royal Commission, is for Labor, The Greens and the Senate cross-bench to block the legislation.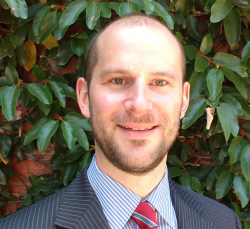 Latest posts by Unconventional Economist
(see all)