Dim Ariyasinghe at UBS with the note:
Seaborne coal shipments -13% YTD, Newcastle volumes down on NCIG outage
UBS Evidence Lab data suggests coal shipment volumes remain depressed into Q2 (Figure 1) with shipments down 13% YTD (as of 28-Mar). The fall in coal shipment volumes YTD is led by South Africa (-23% YTD due to Transnet rail issues exacerbated by heavy rains and COVID-19), Canada (-13% YTD); Australia (-11% YTD); and Russia (-8% YTD). Last week (ending 28-Mar), coal shipment volumes were -27% y/y, down from -23% y/y in the prior week. Overall shipments YTD are still tracking below the average level in 2017-19.
Thermal coal prices remain strong on supply disruptions and strong demand
Newcastle 6,000 kcal/kg thermal coal prices remained generally flat last week at US$93/t. The recent price increase will support a higher JFY annual contract price from April, which is currently being negotiated (JFY20 US$68.75/t). While flooding issues have generally been resolved in NSW, supply remains tight near term. NCIG has announced that it expects Shiploader 1 to resume service on 30 March, a full week earlier than anticipated, and has reported that repair work at Shiploader 2 is running ahead of schedule, with an anticipated return to full capacity by early Q4 2021. Chinese thermal coal prices continue to remain strong, although port stocks at major ports have increased m/m in March.
Met coal market remains structurally imbalanced due to China import ban
Premium low-vol met-coal prices are broadly flat over the week at ~$113/t. There remains a structural imbalance in the trade; this was created by China's 'ban' on Australian imports in 4Q20, which has resulted in a surplus ex-China. There is some belief by market participants that prices may be stabilising in the mid-US$110's/t, with some recent trades made at spot.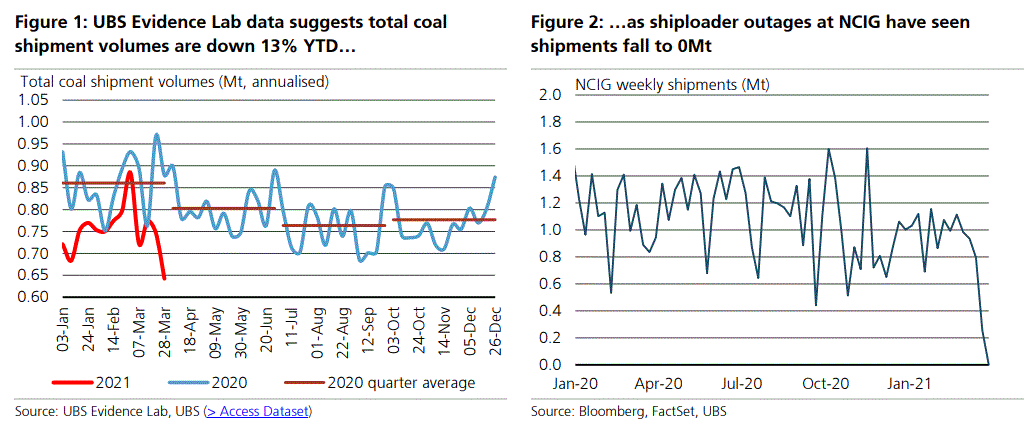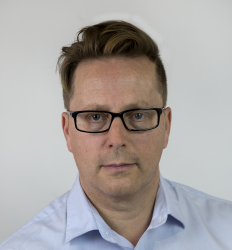 Latest posts by David Llewellyn-Smith
(see all)