See the latest Australian dollar analysis here:
Since the great 2020 COVID-crash in markets, there has been an increasing siren song for a new supercycle in commodities. MB agreed with to this an extent given the cycle of extreme stimulus, led by the US Federal Reserve, which has set about debasing the US dollar. Such early cycle environments are always supportive of commodities as they are priced in USD so rise as it falls. As well, China typically uses aggressive building stimulus which increases underlying demand. But does this a super-cycle make?
In the pre- and post-GFC environments it did. But the key then was that there were also structural supply-side shortages as runaway Chinese demand outstripped mines, transport and infrastructure capacity. No such shortage exists today because the build-out over that previous cycle was so enormous.
Still, some are still arguing that a new super-cycle is upon us. Doug King at Merchant Commodity Fund argues today at Bloomberg that pent-up consumer demand globally will fire the cycle. So far it has:

We might add developed economy stimulus, especially in the US, targeting infrastructure and energy transformation.
But I see several problems with this thesis.
First, there isn't much pent-up demand in goods. Much of it is in the neglected high-touch services, and as economies reopen that is where the boom will come. There is an ongoing global goods inventory rebuild over this year but by next it will peter out. I fear that consumer demand for goods, including home office build-out, has been brought forward by the COVID cycle and expect a demand pull-back as fiscal supports normalise. In short, commodity-supportive pent-up demand is happening now not ahead.
Infrastructure will be supportive ahead, especially climate-related, but in developed economies, these tend towards commodities that are heavily recycled or locally produced such as steel and concrete. Base metals such as copper and lithium will be in demand but the shortage is minor and will only necessitate a new large mine or two.
Oil, too, is in abundance. US shale can switch on fast and OPEC still has 6mbpd spare capacity. Not to mention that falling oil demand is right around the corner. Gas is in a massive global glut.
Doug King also cites the need for higher inventories as deglobalisation transpires, but that is only at the margin and won't take long to deliver. It's certainly not a structural driver.
Second, and most importantly, the better the global recovery is, the faster that China will tighten. It was borderline overheating at the turn of the year. The tightening has already begun with the Chinese credit impulse rolling and more is coming:

China is also planning deleveraging reform for its property development sector which will hit demand for bulk commodities especially.
In short, Chinese demand growth for many commodities will be falling from mid-year and into 2022 which will easily offset rising developed economy demand. Again, we've already seen the pent-up demand.
This is not to say that certain commodities won't be hot this year. La Nina is always disruptive to softs. And geopolitical events such the Chinese trade war on itself will pop prices here and there. 2021 will be a good year for commodities simply on the basis of a falling USD and global recovery.
But beyond that, as China slows and Europe underperforms into 2022 owing to a lack of fiscal support, both CNY and EUR will want to fall and DXY will begin to rise chasing higher US yields and better growth.
So 2022 sees both demand and financial headwinds for commodities.
Hence, the current bull market looks a lot more like a typical cyclical commodities recovery than it does the return of the supercycle.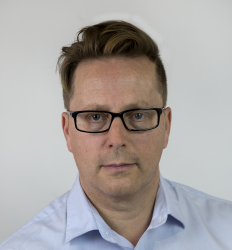 Latest posts by David Llewellyn-Smith
(see all)