Some more useful material from Global Mining Research:
When you think of hydrogen, one of the things that we have at the back of our mind is the Hindenburg disaster, however the world has come a long way since 1937 (the Hindenburg was in fact supposed to use helium but there was a US export restriction). There are clear advantages for hydrogen with its high energy density, but also drawbacks including being highly flammable and then there are the storage challenges. Conventional production of hydrogen is from hydrocarbons (e.g. methane) but this produces CO2 / CO as a by-product and therefore is polluting. By comparison green hydrogen looks to produce hydrogen from processes such as the electrolysis of water using renewable power sources with benign by-products.

Why is green hydrogen relevant to the resources sector? This comes back to some of the old and newer rules of mining investment. Firstly, that energy is around a third of the cost of any mining operation. Secondly, mining companies today are measured on their environmental and social footprint (just ask RIO). The potential applications of hydrogen in the mining industry is wide from the potential for haul trucks (e.g. AAL) and trains to run on hydrogen to site power generation. It could be argued this is the natural evolution, as increasingly mines adopt renewable power solutions (e.g. solar).

As highlighted in the chart below one of the principal selling points for hydrogen is its very high energy density. That is 1kg of hydrogen contains multiples of the energy potential when compared to other fuels, or lithium ion batteries. Hydrogen can be used in fuel cells or internal combustion engines (ICE). Further, when burned in air the by-product is water (2H2 + O2 → 2H2O + energy).

In addition to benign by-products, a big driver of the resurgence of hydrogen as a potential power solution is the use of renewable "free" or low-cost power. This acts to drive down the production cost of hydrogen when compared to the current steam methane reforming process.

Using renewable electricity to create hydrogen from the electrolysis of water is not a new technology and has been around since the 1800's. Essentially, apply a direct current through electrodes placed in water and – voilà – hydrogen gas forms at the cathode and oxygen gas at the anode.

The rough maths is 1 kilogram of hydrogen requires 9 litres of water and ~55kWh of electricity. The real cost of production is hard to estimate, but it's probably <US$3/kg of hydrogen if you used a traditional ~US5¢/kwh and assume "free" seawater. Capital costs are also modest with an electrolysis plant costing less than its renewable power source (EIA quotes a ~US$300/kw capital cost).

Once you have produced green hydrogen that's only half the issue, as you then have to store it. At room temperature it is a low density gas which means a low energy per unit volume. Or 1kg of hydrogen takes up 11m3, which is why storage of hydrogen as a liquid is ultimately preferred but requires cryogenic temperatures (due to hydrogen's low boiling temperature). Therefore, work is also focussing on materials-based storage solutions for hydrogen. This comes with its own challenges such as the energy density of the materials and release of hydrogen on demand.

So, the rise of low-cost electricity from renewables raises the opportunity to look at hydrogen as a potential source of transportable green power. However, whilst attractive there are some hurdles to overcome.

Here part of the opportunity with green hydrogen is its ability to play a key role in the production of green ammonia. This is a whole new topic, but it is fascinating as a teaser to see that three major companies (including Fortescue Metals) are vying for the opportunity to develop green ammonia plants at Bell Bay in Tasmania, most known for its aluminium smelter.

As aluminium is in part considered to be the export of "stranded" power, can hydrogen overtake that role in coming decades?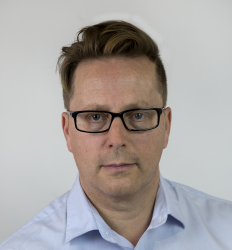 Latest posts by David Llewellyn-Smith
(see all)