I noted yesterday how the Victorian Government was planning to overhaul the state's quarantine system after a series of failures at quarantine hotels leaked virus into the community and resulted in 115 days of hard lockdowns and more than 800 deaths.
Specifically, the Victorian Government is seeking to build purpose-built quarantine facilities at either Melbourne Airport or Avalon Airport that would be modeled on the Northern Territory's Howard Springs Facilty (shown below).

Facilities like Howard Springs offer clear benefits over using city quarantine hotels, namely:
They are located away from major population centres;
They provide abundant fresh air and space between guests and staff; and
They provide greater comfort than being stuffed into a hotel room for two weeks.
Having quarantine facilities offers at airports offers the added benefit of enabling international arrivals to be easily transported to their accommodation after landing, thereby reducing virus transmission risks during transit.
Below is an interesting segment from ABC 7.30 Report on Victoria's proposal. Interestingly, Linfox and Avalon Airport have pitched the proposal to government and believe they can build the facility in a matter of months.
Victorian Premier Daniel Andrews explained the facility as follows:
"It would be a cabin-style, village-style environment where there would be fresh air, where there would be not zero risk but lower risk…

"You have got potential contributions from the private operator; you have got potential contributions from the Victorian Government on behalf of taxpayers and there might even be a contribution from the Commonwealth Government who have responsibility for these matters after all".
If the Victorian Government follows through with its proposal, it will go from having arguably the nation's worst quarantine system to one of the best.
So, while I have lambasted the Victorian Government over its prior poor handling of hotel quarantine, it deserves credit here for proactively trying to fix the system by moving quarantine out of high-risk, dense city hotels.
The same credit cannot be extended to the Morrison Government, which has shirked responsibility to the states and washed its hands of the problem, despite being constitutionally responsible for quarantine.
The Morrison Government should have established a series of Howard Springs-like facilities last year, or at least paid the states to do so.
The least it can do now is back the Victorian Government on this proposal and pick up the tab.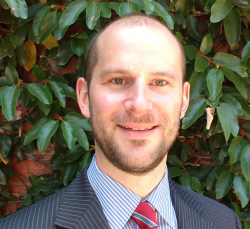 Latest posts by Unconventional Economist
(see all)