It is hard to deny that the Victorian Government has failed in managing its hotel quarantine program.
Victoria's deadly second wave in mid-2020 was seeded when untrained private security guards leaked virus into the community, resulting in Melbourne being locked down for 16 consecutive weeks and around 800 deaths.
Victoria has only today emerged from another 5-day hard lockdown after virus escaped from the Holiday Inn quarantine hotel earlier this month.
Over the weekend it was revealed that Victoria's hotel quarantine program was left out of the state's key taskforce on infection control for frontline workers, leaving Australian Medical Association (AMA) president Julian Rait "gobsmacked", "bewildered", and declaring that the state "cannot be trusted" to manage hotel quarantine.
Infectious diseases expert Professor Lindsay Grayson, who appeared before the state's quarantine hotel inquiry as an expert witness in 2020, also slammed the program. He claims the Holiday Inn cluster demonstrates that the Victorian Government "cannot be trusted" to manage risks, and recommends the hotel quarantine program be shut down until it can be proven to be safe:
Have Victorian authorities learnt anything from the findings of the hotel quarantine inquiry? Based on the recent problems resulting in the Holiday Inn outbreak, it would seem not… one wonders whether Mr Andrews has actually read the hotel quarantine inquiry report…

From a quarantine infection control point of view, all the principles that apply to staff and patients in a hospital COVID ward, should equally apply to hotel quarantine. Yet, in Victoria, there are still clear differences in infection control procedures..

Thus, the only conclusion is that Victoria's current system cannot be trusted to run a quarantine program and that it should be removed from the national process until it can be proven to be safe.
The empirical evidence suggests that Victoria cannot be trusted to manage quarantine. It is the only state that has experienced multiple breaches and 115 days of lockdown despite taking only a fraction of the nation's international arrivals.
Thankfully, the Victorian Government appears to finally be learning from its mistakes with Premier Daniel Andrews announcing that it would build a dedicated quarantine facility at either Avalon or Melbourne Airport modelled on the Northern Territory's best-practice Howard Springs facility (shown below).

From the Media Release:
A Victorian team of senior officials is well advanced on planning work that will include investigating parcels of land near Melbourne and Avalon airports that could be used to construct bespoke, stand-alone accommodation hubs.

Based on early advice from public health experts and COVID-19 Quarantine Victoria, the following specifications will be important in the design of any such hub:

Flat structures (not multi-storey) that are adequately spaced are preferable
Designs that allow for strict IPC protocols that are already in place in the existing program
Individual rooms that cater to a variety of family sizes with self-contained bathroom facilities
High quality or separate ventilation systems per room, including the use of windows
Surfaces that are easily cleaned, to enable the highest standard of IPC protocols, and
Separate and adequately sized staff facilities…

As part of the planning work, the Government will also send a delegation to Howard Springs in the Northern Territory to examine the quarantine facility there.
So can Victoria be trusted to manage quarantine? Not if the current quarantine hotel system remains in place.
However, if the Victorian Government does follow through with the above proposal it will have one of the best quarantine facilities in the nation.
The bigger question here is: where is the federal government? Why hasn't it established a series of Howard Springs-like facilities already? It has constitutional responsibility for quarantine, so why hasn't it taken control of the situation?
The answer is obvious. It's much easier for Scotty from Marketing to shirk responsibility and blame the states than to actually lead the nation.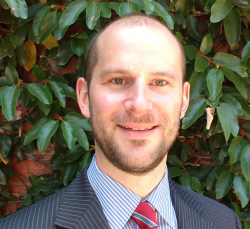 Latest posts by Unconventional Economist
(see all)