Dr Mary-Louise McLaws from the University of New South Wales estimates that at least 90% to 95% of Australians would need to receive a COVID-19 vaccine in order to combat new strains of the coronavirus.
She adds that achieving herd immunity would require up to 190,000 Australians to be vaccinated every day.
Meanwhile, infectious diseases expert Dr Sanjaya Senanayake has warned that at the current rollout rate, it will take six years to fully vaccinate the world's population against COVID-19.
From The Australian:
"My calculations are that we need to vaccinate at least 90 to 95 per cent if we're covering a variant of concern," Dr McLaws told the National Press Club on ­Wednesday…

"If people don't get vaccinated at all, they have no chance of developing immunity."

Under Dr McLaws's target scenario, about 20 million Aus­tralians could be vaccinated by October…

Infectious disease specialists Robert Booy and Sanjaya Senanayake, who called for international "vaccine altruism" rather than vaccine nationalism, saying based on current estimates, the world would not achieve a global immunisation coverage of 75 per cent for at least six years.
According to last week's Newspoll survey, only 75% of Australians said they would "definitely or probably get vaccinated". Thus, Australia will have difficulty hitting herd immunity under Dr Mary-Louise McLaws' estimates.
For mine, the above information tells us two things:
The virus will linger for years;
We must get used to living with it and managing it; and
Rebooting immigration to former break-neck levels is a foolish pipe dream.
We should start by implementing a robust quarantine system so that we do not continuously import the virus into the community.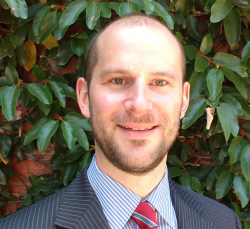 Latest posts by Unconventional Economist
(see all)