Via Societe General:
The recent Reddit silver rally was triggered by a post in a Reddit forum thread called WallStreetBets calling for "the biggest short squeeze in the world". At the time of writing, silver prices have retreated and paused after the initial resulting surge. This note is not intended to offer a prediction of prices but rather an illustration, using a couple of metrics,of how unusual this event has been.The impact on the silver market has been real, with the silver price diverging from the gold price, which is highly unusual, as gold prices are by far the major driver of the silver market. Silver jumped 7.7% on Monday 1 February,whereas gold was up less than 0.8%, a very rare occurrence.

◼Historically high inflows into silver ETF market were met with historically high outflows. The initial Reddit post gave instructions to focus on purchases in the iShares Silver Trust ETF. We monitored the inflow into this targeted ETF and other major silver ETFs and funds. Counterintuitively, both saw outflows on 28 January, the first day of the rally. Over the following two days, 29 January and 1 February, historically high inflows into the iShares ETFs were met by similarly sized out flows from other silver ETFs and funds. As investors who followed Reddit's blueprint continued to stockpile ETF shares, other investors sold and probably took profits, with silver having already rallied almost 48% in 2020.

◼Futures market may have driven the rally and the silver forward curve distorted. A very strong build in open interest occurred during the rally and most of it focused on 28 January. Given that silver ETFs saw outflows on 28 January and the spot price jumped 4.89%, this first leg of the rally seems, in fact, to have been driven by Futures market rather than ETFs. Later during the rally,the silver forward curve saw its second-strongest front-end backwardation since 2000. This exceptional situation may have happened as Swiss coins seller were reportedly overwhelmed by online purchases of silver coins creating a short-term shortage of silver to melt. Since then, the market has normalised and the silver forward curve is back in contango.
The problem with basing your entire investment strategy upon reflexivity – that is trading on other traders not fundamentals – is that it can also be done to you.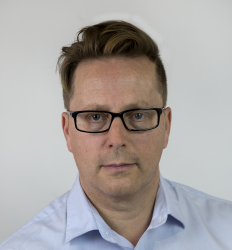 Latest posts by Houses and Holes
(see all)