New Zealand Prime Minister Jacinda Ardern's 2017 election promise to 'fix' the nation's housing affordability crisis has taken another hit, with investors increasingly crowding-out first home buyers (FHB).
The evidence is provided in CoreLogic's latest update, which shows that the share of purchases by investors surged to a record high 30% in January, whereas FHB's share of purchases plummeted to 22% – the lowest level since early 2018:

There is light at the end of the tunnel, however, with the Reserve Bank of New Zealand's (RBNZ) new loan-to-value ratio (LVR) restrictions scheduled to come in next month:

Under these changes, most investors will require 40% deposits.
Based on past experience, CoreLogic believes these LVR restrictions will significantly dampen investor demand, thereby improving opportunities for FHBs:
Based on what happened in 2017 (after deposits last hit 40% in 2016), it seems likely that mortgaged investors' market share will decline this year and free up some opportunities for new FHBs to make a purchase. The growth in property values is also likely to slow (also simply because of the wider affordability pressures in the market), but outright falls still seem off the cards for now.
The RBNZ agrees, claiming its LVRs will shave between 1% and 4% off house price growth and lower bank lending to property investors by as much as 40%:
Based on past Reserve Bank research, we consider that a reasonable estimate would be a reduction in house price inflation of between one and four percentage points, against a counterfactual where LVR restrictions were not reinstated…

We estimate that if the 5/70 LVR restriction had remained in place investor lending would have been approximately 15 percent lower between 1 May and 31 December 2020, and if a 5/60 percent LVR restriction were in place during this period investor lending
would have been approximately 40 percent lower.
However, logic would suggest that we could first see a spurt of investor activity in February as they rush to beat the 1 March LVR implementation date.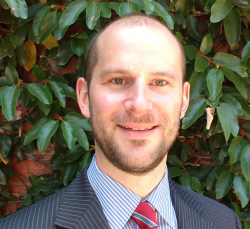 Latest posts by Unconventional Economist
(see all)