MB Fund's Chief Strategist David Llewellyn Smith, Head of Investments Damien Klassen and Head of Advice Tim Fuller discuss if record low interest rates, pandemic level monetary and fiscal stimulus along with surging asset prices translate into long term inflationary pressures
On the agenda:
Inflation factors: commodity prices, supply disruptions, structural & cyclical factors
Deflation factors: wages. China & expectations
How to invest in inflation
View the presentation slides: https://nucleuswealth.com/wp-content/uploads/2021/02/inflation-oasis-or-mirage.pdf
Click here to subscribe to our YouTube channel to be notified when this and future episodes go live
Can't make it to the live series?  Catch up on the content via Podcasts or our recorded Videos.
Take us on your daily commute! Podcasts now available on iTunes and all major Android Podcast Platforms for Nucleus Investment Insights.
—————————————
Tim Fuller is Head of Advice at the MacroBusiness Fund, which is powered by Nucleus Wealth.
The information on this blog contains general information and does not take into account your personal objectives, financial situation or needs. Past performance is not an indication of future performance. Tim Fuller is an authorised representative of Nucleus Wealth Management, a Corporate Authorised Representative of Nucleus Advice Pty Ltd – AFSL 515796.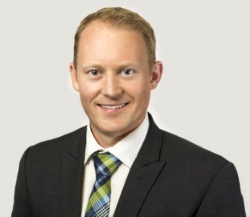 Latest posts by Tim Fuller
(see all)