There is a country without official recognition to whom it is time we gave diplomatic credentials. Antiameristan has a small population in Ultimo, Sydney. But its views and identity are strongly formed enough to merit full sovereignty. The nation of Antiameristan takes its name from its lifetime dictator, Stan Grant, who appeared at the ABC on the weekend as part of a campaign for secession from the American liberal empire:
Joe Biden says America is back…But which America are we talking about? The America that…

…has cozied up to the likes of Saddam Hussein and Muammar Gaddafi, Hosni Mubarak or Ferdinand Marcos…supported murderous campaigns like the Argentinian junta's "Dirty War" that killed up to 30,000 people, or the government death squads of El Salvador in the 1980s…the America that secretly and illegally bombed Cambodia during the Nixon years or Barack Obama's covert drone warfare…

…Biden talks about the global liberal order as if it is as fixed as the sun and moon. In fact, it never really existed.
The government of Antiameristan has long held these views. They may seem extreme to you. But Antiameristan has long had a history of being held back at the hand of US presidents, including:
A free press guaranteed by the force of the US liberal empire.
Liberal democracy supporting freedom of expression, religion, meritocracy, class mobility and prosperity guaranteed by the force of the US liberal empire.
In pursuit of its worthy goal of self-determination, Antiameristan has recently launched a Ministry of Information to ensure that its viewpoints are made consistently and forcefully despite the interference of a decadent US empire. The methods of the Ministry are to:
Systematically downplay any good that the American liberal empire has ever done anywhere.
Systematically emphasise all bad that the American liberal empire has ever done everywhere.
Systematically endorse more power for the far more liberal and human rights sensitive Chinese Communist Party.
Systematically endorse social policy advancements such as race or sexuality over other considerations such as class, enlightenment thought or sovereignty (excluding Uyghurs of course).
Before we take the diminutive population of Antiameristan and its Ministry of Information too lightly, we should note that it has had considerable recent success in perverting the frame of reference at the Australian national broadcaster, the ABC.
It is thus worth noting that the Antiameristanian secession movement and push for CCP overlordship are not without power nor consideration for Australians. We will have to face some very serious changes to our living standards if its views take hold which will include:
Precisely the kind of disastrous foreign interference from the CCP that the Antiameristanian Ministry of Information bewails happened to South American nations under the American imperium if it is no longer around to hold it back.
The elimination of all debate and opposition to such an outcome as, in due course, re-education camps are installed in the Pilbara, the management of which will be out-sourced to the government of Antiameristan.
That is not to say that the American liberal empire is perfect nor without guilt for horrendous foreign policy blunders. But, for Australians, it has very clearly been benevolent imperium.
This can be usefully contrasted with a CCP-friendly Anitmeristanian future for Australia which will be deeply illiberal in democratic, religious and social terms, but you will never know it because anybody that says so will quietly disappear into the Antiameristanian camps never to been seen again.
There they will force-feed ABC commentary until death.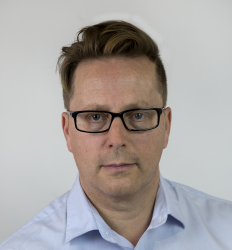 Latest posts by David Llewellyn-Smith
(see all)