Goldman is pumping this one like there is no tomorrow:
The rally in oil prices has paused after Brent prices briefly reached the $65/bbl summer forecast we first set-out last August, on the realization that frigid US weather will only marginally tighten the global market and over concerns for a return of Iranian barrels. Despite this pause, the cross-asset oil outperformance this year remains driven by fundamentals, with better than expected demand and still depressed supply once again creating a larger deficit than even we expected in January and February, and with timespreads strengthening.

This faster rebalancing during what was expected to be the dark days of winter will be followed by a widening deficit this spring as the ramp-up in OPEC+ production lags our above consensus demand recovery forecast. While we believe that OPEC+, Iran and shale supplies can materially increase through 2H21, all these are likely to remain highly inelastic in coming months to even higher oil prices. In particular, the recovery of Iranian exports is likely to take months and would further be accommodated within our assumed aggressive ramp-up in OPEC+ output this summer. We expect supply to lag the rebound in demand despite the recent price rally. First, there are still no signs of higher activity among most non-OPEC+ producers outside of North America, creating risks that output falls 0.9 mb/d short of our forecasts over the coming year. Second, the ongoing US earnings season confirms that large E&Ps and the majors – the key drivers to US shale output – remain focused on returning cash to shareholders.This increases our conviction in a tight oil market this summer, when we expect OECD inventories to normalize.

We now forecast that oil prices will rally sooner and higher, driven by lower expected inventories and higher marginal costs – at least in the short run – to restart upstream activity. We further believe that this additional rally will be supported by the current repositioning for a reflationary environment with investors turning to oil, buying a lagging real asset that benefits from a stimulus driven recovery and has demonstrated an unmatched ability to hedge against inflation shocks.

We now forecast Brent prices will reach $70/bbl in 2Q21 and $75/bbl in 3Q ($10 above our prior forecasts). We expect this rally to be driven by both rising long-dated prices as well as a sustained steep level of backwardation.
I, too, see oil going higher. In fact, as this little commodities super-cycle spruik rolls on, I can see $80 Brent easily this year. We are long energy for this reason.
But I still don't see it lasting. As we traverse these higher prices, discipline in the fractured US shale sector always breaks. OPEC discipline will too. Add Iran's 2.5mb/d and you get oodles of oil.
A charge up in US shale will add further heat to an outperforming US economy. There are periods when USD and oil rise together. For instance, when the US is outdoing Europe which is what I expect next year:

Then we'll get Chinese slowing next year as well to add more pressure to all commodities.
In short, at this stage, my base case is oil booms this year then busts in 2022.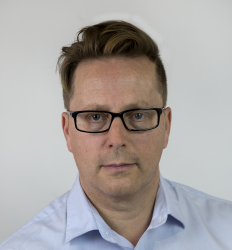 Latest posts by David Llewellyn-Smith
(see all)