News Corporation's quarterly financial results show that the number of Foxtel paid subscribers rose by 12% year-on-year to 3.314 million in the three months to December.
However, there was significant changes in the make up of Foxtel's subscriber base, with the total number of customers on its traditional broadcast cable service falling to around the 2 million mark. The rest are customers on streaming services like Kayo Sports and Binge, which are collectively growing quickly.
Specifically, Foxtel shed 267,000 cable customers over the 2020 calendar year to 2.001 million. This is well down from the 2.8 million broadcast subscribers Foxtel had at the end of 2016.
By contrast, Foxtel's newest streaming services, Kayo and Binge, experienced explosive growth in 2020. Kayo's subscriber base grew by 78% to 624,000 paying customers, whereas Binge added 431,000 paying customers in its first 7 months of operation in 2020.
However, Foxtel's oldest streaming service, Foxtel Now, shrunk in 2020, with its paying subscriber base falling from 334,000 to 258,000 – a loss of 76,000 (23%).
The overall increase in paying subscribers to Foxtel was also matched with an increase in profitability, with News Corp noting that "Foxtel's revenue trends have been better than anticipated in the first half of fiscal 2021, with higher ARPU offsetting higher churn".
News Corp CEO Robert Thompson also noted that Foxtel now has a diverse portfolio and "much momentum", and its recent growth has allayed concerns about its reliance on its traditional broadcast business:
"In the past, there had been scepticism about whether we could transition from our reliance on traditional broadcast, but those concerns have proven unfounded and Foxtel is now a company with a diverse portfolio and much momentum".
This time last year, Foxtel's future was looking precarious. But thanks to significant cost-cutting and its successful pivot into streaming, the company's fortunes have been turned around.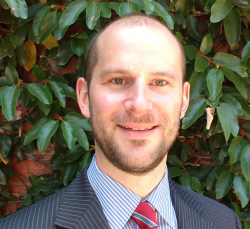 Latest posts by Unconventional Economist
(see all)