The National Broadband Network (NBN) is facing competitive threats on all fronts.
Telstra, Optus and TPG are currently rolling out comparatively affordable, fast 5G wireless broadband to compete head-to-head with the NBN.
Telstra, for example, already offers a lightening quick 4.2 gigabits per second (Gbps) on its emerging 5G network, which is around four times faster than the quickest NBN plan currently available to households.
Now billionaire Elon Musk's space venture SpaceX / Starlink is muscling in on the NBN's turf, taking pre-orders for Australian addresses, with estimated coverage expected from mid-to-late 2021.
According to its website, Starlink "users can expect to see data speeds vary from 50Mb/s to 150Mb/s and latency from 20ms to 40ms in most locations over the next several months as we enhance the Starlink system".
Musk also promises to "launch more satellites, install more ground stations and improve our networking software, data speed, latency and uptime", which will improve the service.
Starlink preorders cost $139. And when the service goes live, customers will need to pay $809 for hardware (satellite dish + shipping) and a $139/month service fee.
While Starlink's cost is rather expensive, it could be enticing for regional NBN users suffering poor speeds and performance.
In any event, Starlink is another competitive threat that will cut NBN's revenue and market share, especially across regional areas. It also comes on top of the likely loss of market share to 5G across Australia's capital cities.
Australian consumers face both benefits and costs from these developments.
On the one hand, consumers will get to enjoy greater choice in internet services, alongside falling plan costs – major benefits.
At the same time, every consumer is also a taxpayer. Thus, with reduced subscriber targets and lower profits (or bigger losses), the NBN's "fair value" (or saleable value) will also be shaved, ultimately resulting in a heavier federal budget write-down from the NBN's already skinny $8.7 billion valuation (which was less than one-third of the federal government's equity investment).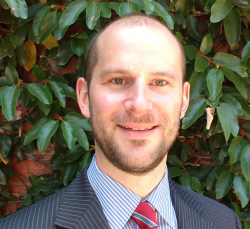 Latest posts by Unconventional Economist
(see all)